Gender neutral Santa and man in wedding dress among 117 new emoji
30 January 2020, 11:26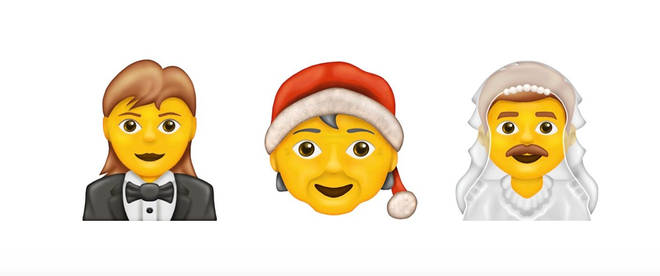 A new batch of emojis is set to be released in 2020 including a gender-inclusive Santa, a woman in a tuxedo, and a man in a wedding dress
Smartphone users will soon have 117 more text-based characters to chose from as they are rolled out for use.
Also included in this update is a gender-inclusive alternative to Santa Claus and Mrs. Claus, named Mx. Claus.
The new characters and images have been approved by Unicode Consortium.
It comes as the organisation moves to make its selection of images more inclusive.
The inclusion of the transgender flag, which is pink, blue and white, comes after criticism surrounding it not being added in previous releases.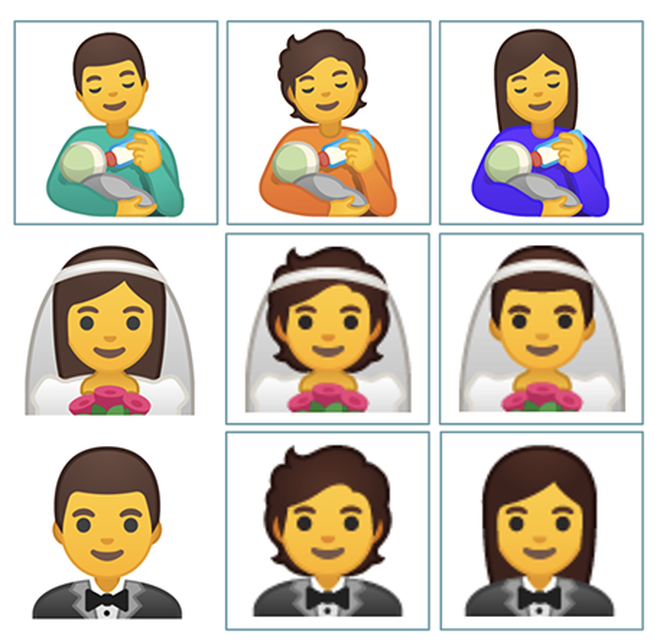 Emoji makers say this addition is part of an "ongoing effort to make a more consistent set of gender options across the board," and expands upon the 138 new gender-neutral emojis added in late 2019 as part of Emoji 12.1.
Others making the list are a man feeding a baby, the transgender flag, a smiling face with a tear, and a ninja.
The move has been praised by leading LGBTQ organisations, with Stonewall it is a "welcome step".
The new emoji typically start showing up on mobile phones in September/October — some platforms may release them earlier.