Reality star Georgia Toffolo detained at Maldives airport over 'missing passport page'
22 December 2019, 11:20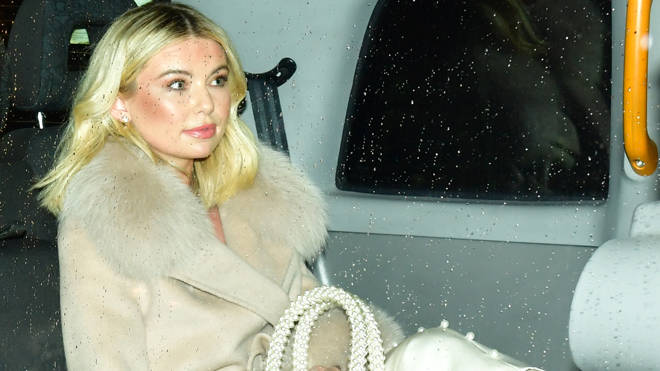 Made in Chelsea reality star Georgia Toffolo has pleaded for help online after being detained at an airport in the Maldives.
Georgia, who won I'm a Celeb in 2017, posted on Twitter that she had been held by the authorities at Male airport because there was a page missing in her passport.
She posted online: "I have been detained at Male airport for a page missing on my passport. I am very scared I don't know what else to do I have been here for hours. I am not allowed to board a flight home because of my damaged passport but I am also not allowed to leave the airport. Please help.
"I have tried so hard to get hold of any British representative here. I am so upset"
She posted a video on Instagram, saying: "Basically my passport was damaged and I'm now being effectively deported back to London, so any tips on how to get an emergency passport because I'm not spending Christmas on my own.
"I've been crying how embarrassing. Any advice? I'm trying to get an emergency passport tomorrow, how does it work?
"Do I have to book an appointment? The information online is so confusing.
"I've planned such a lovely Christmas here in the Maldives so I need to get here for Christmas day, basically.
"Everyone is suggesting I go to the British Embassy, I wasn't allowed to leave the airport in order to get to the British embassy."
Later in tears she posted that she was trapped in the airport with a video captioned "please help."
"I'm really trying to hold it together but I've been here for hours and hours and I'm not allowed to leave the airport on any flight because my passport is damaged, but I'm not allowed to go in to the Maldives.
"I'm so upset. I've tried to hard to get in touch with any British representative here. There is no-one here. I just don't know what to do. I'm looking at four days in the centre before the next flight that will be willing to take me home."
Later she posted: "An update, I'm in the between bit at the detention centre, and I just find it really horrible, I've asked to speak to a British consulate so many times and now I'm not allowed back in the departures terminal, I don't know how this is even legal."
The British Ambassador to the Maldives posted on Twitter: "Consular assistance is being provided & I am confident you will soon be enjoying all the delights that Maldives has to offer. PM me if you need more info."
An FCO spokeswoman said: "We are continuing to support a British woman in the Maldives and are in contact with the local authorities." Georgia was later allowed out of the airport after the matter was resolved.
Georgia appeared on Made in Chelsea in 2014 and in December 2017 she won I'm a Celeb, beating Jamie Lomas and Iain Lee in the final.