MPs vote against giving Conservatives time off for their party conference
26 September 2019, 14:33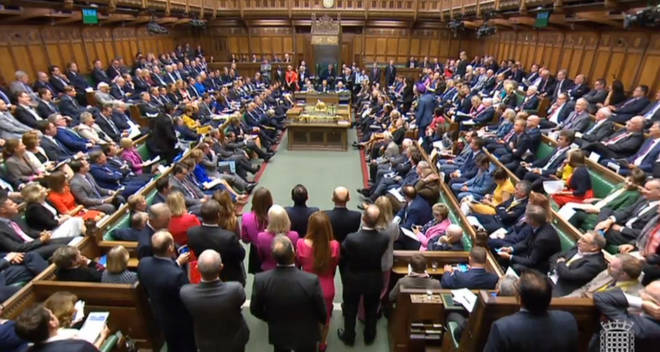 The Government was defeated again today in a vote to break for three days to hold the Tory Party conference.
MPs rejected the Government's request for the break next week by 306 votes to 289, a majority of 17.
Former Tory MP Nick Boles said he had planned to abstain on the motion for a short recess during the Conservative Party conference.
Mr Boles wrote on Twitter: "I'm not sure if it's the effect he intended but after the PM's behaviour yesterday I think it is crucial that he be held to account at PMQs next Wed. So I will vote against."
Welcome that the Leader of the House has announced important but non-contentious business to allow Conservative conference to go ahead such as the NI Sis on Mon and the Domestic Abuse Bill on Weds. Unclear why they could not have announced this before losing yet another vote.

— Labour Whips (@labourwhips) September 26, 2019
A senior Tory source insisted the conference would go ahead anyway, but acknowledged that it may have to be "scaled back" in places if MPs have to remain at Westminster.
With the four-day event which starts on Sunday estimated to be worth more than £30 million to Manchester, the source said that it would be local businesses which would suffer if it was curtailed.
A Number 10 source said: "If they do not allow Conservative Party conference to go ahead with a recess at the same time, it will be incredibly damaging for the economy of Manchester."
After the Government lost the vote, Commons Leader Jacob Rees-Mogg announced non-controversial business for when the House sits on Monday and Tuesday next week.
He added that the Domestic Abuse Bill, which has cross-party support, will be debated on Wednesday October 2.
Several former Tory ministers, now sitting as Independent MPs, opposed the recess motion.
They included Amber Rudd, Ken Clarke, David Gauke, Justine Greening and Dominic Grieve.
The Independent MPs to support the recess motion included former Tory ministers Greg Clark, Caroline Nokes and Steve Brine.
Ian Austin, a former Labour minister, also backed it.