Grenfell Tower: Survivors and bereaved await report next week
26 October 2019, 00:02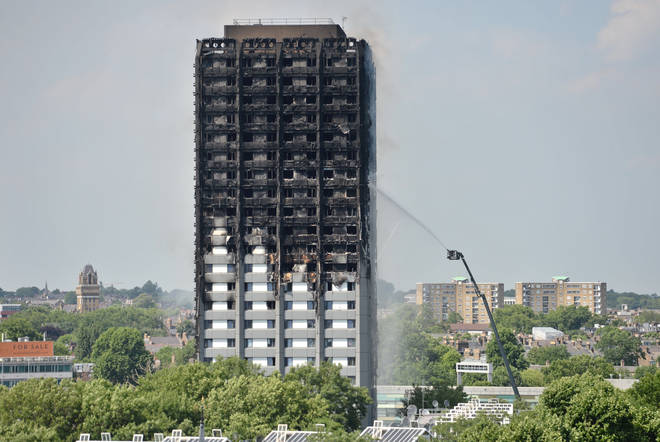 The long-awaited first report from the inquiry into the Grenfell Tower fire must find that the high-rise was "non-compliant" with building regulations, survivors and the bereaved have said.
Members of Grenfell United want inquiry chairman Sir Martin Moore-Bick to acknowledge that the 24-storey block failed its residents.
They say he should be able to reach this conclusion, even if he feels the reasons why must be explored in the inquiry's second phase, which will look into the refurbishment of the building and lead up to the blaze.
The highly-anticipated interim report will examine the night of the fire.
It will be published next week - 28 months after the fire and following a series of delays which have frustrated the local community.
The probe has previously been told by Dr Barbara Lane, an expert witness, that the block was plagued by a "culture of non-compliance" with basic fire safety measures.
Karim Mussilhy, whose uncle Hesham Rahman died in the blaze, said he had very low expectations and that the community's confidence is "almost non-existent."
Grenfell United vice chairman said, "And at the moment we are hoping for the best but expecting the worst.
"I hope that it comes out strong but we have to be realistic.
"We know that this report is not going to give us justice - it's too early for that - but it will be a good start, and a good way to set the tone for phase two, and a good way to show that changes can happen now, we don't need to wait until the end of the inquiry, the end of the investigation, to start making changes. And we can see where changes need to be made."
It is understood the report will run to at least one thousand pages and is expected to painstakingly detail the timeline of events around the night of the fire.
Earlier this month, the London Fire Brigade published a report detailing what changes it has already implemented since the fire - but Mr Mussilhy, 33, dismissed it as a "PR stunt".
Commissioner Dany Cotton called on the Government to reverse "20 years of neglect" on fire safety and urgently examine "stay put" advice for blazes in high-rise buildings.
Seventy-two people died as a result of the fire in June 2017.
On Monday, the bereaved, survivors and local residents will meet Sir Martin, when they will be given 48 hours to read the report before it is made public.
But there are no plans for him to take questions from them once they have had a chance to digest his findings, and he will not give media interviews.