Harry Dunn's parents meet Priti Patel as Home Office considers extraditing suspect
22 December 2019, 16:32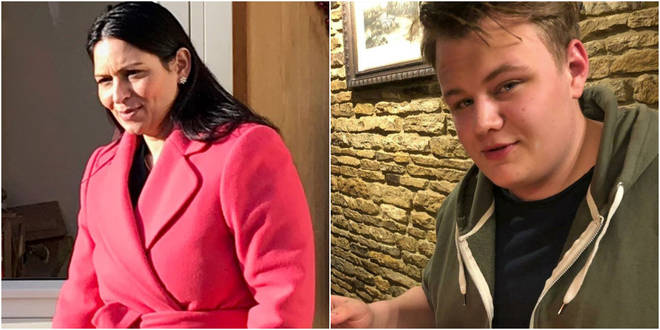 The family of Harry Dunn were "incredibly reassured" to meet with the home secretary as her office considers extraditing the US suspect charged with causing the teenager's death.
Priti Patel sat down with Harry's father Tim Dunn on Sunday just days after the Crown Prosecution Service (CPS) said it had authorised Northamptonshire Police to charge US citizen Anne Sacoolas.
The CPS has said that extradition proceedings had started, noting that the "Home Office is responsible for considering our request and deciding whether to formally issue this through US diplomatic channels".
Speaking after the meeting Ms Patel said she was "very grateful" to the family for meeting her during such a difficult and traumatic time.
She added: "It was a nice opportunity to hear from them, obviously about what they have been experiencing, what they have been going through, and to reassure them at what has been a very difficult and traumatic time for them."
Dunn family spokesman Radd Seiger said the family were reassured by Ms Patel's visit that the case would be dealt with under the law.
He added: "We feel incredibly reassured that this whole saga will be dealt with under the rule of law.
Harry's mother Charlotte Charles did not attend the meeting in north Oxfordshire.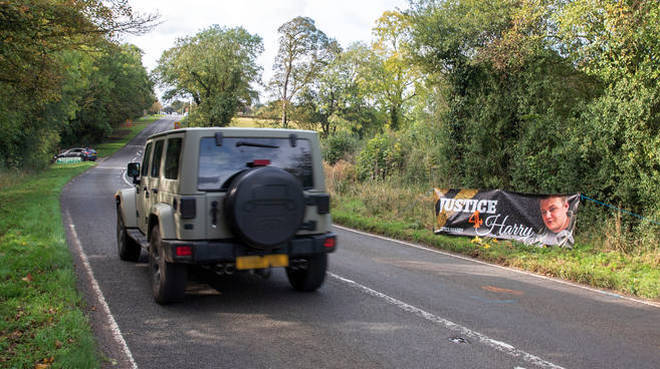 The meeting was also attended by South Northamptonshire MP Andrea Leadsom, who is the family's constituency MP.
Ms Leadsom said there was a "clear process" of extradition and it was vital to get justice for Harry.
She added: "As the Home Secretary has made clear we have a very clear process in the UK, there's a clear extradition treaty and it is absolutely vital that we get justice for Harry."
Mr Seiger said the family was angry that Sacoolas was back in the US and felt she should never have been allowed to leave.
He added: "They don't understand why this lady is back in America, they feel she should never have been allowed to go and should come back.
"This lady is absolutely entitled to a fair trial, she is guilty of nothing at the moment."
Yesterday Harry Dunn's parents criticised the "mind-boggling" claims made by the lawyer for the US woman charged over his death, saying her stance is "deeply disturbing".
A statement from Amy Jeffress, Anne Sacoolas' lawyer, said she had "co-operated fully with the investigation".
She added: "Anne will not return voluntarily to the United Kingdom to face a potential jail sentence for what was a terrible but unintentional accident."
Harry's father Tim Dunn said it had been a "very positive meeting" with the Home Secretary.
He added: "She was open, friendly, warm and listened to what we had to say.
"It was a very positive meeting. We have had a week of positive meetings, which has been a great way to end the year."
But Mr Dunn said that Christmas was his son's favourite time of year and it would be hard without him.
He added: "He loved Christmas, it was his favourite time of year. People have one Christmas jumper, Harry would have four Christmas jumpers, every day he would be wearing one."