Headstones memorialise 335 children buried in unmarked graves
29 September 2019, 17:04
Former residents of a care home in Scotland have come together to memorialise 355 children who were buried in unmarked graves.
Former residents of Quarrier's Homes in Renfrewshire, a village purpose-built as a care home facility, have joined relatives and locals to lay white roses in memory of former child residents who've been lying in unmarked graves behind Mount Zion Church, where they were buried between 1888 and 1971.
Sandy Smith and Jayne Savery, who were both residents as children, campaigned to have headstones reinstated in Nittinghill Cemetery to remember their "forgotten" brothers and sisters.
At the rain-drenched ceremony, Sandy Smith said the rain was "our brothers and sisters shedding tears of happiness" at the day's events.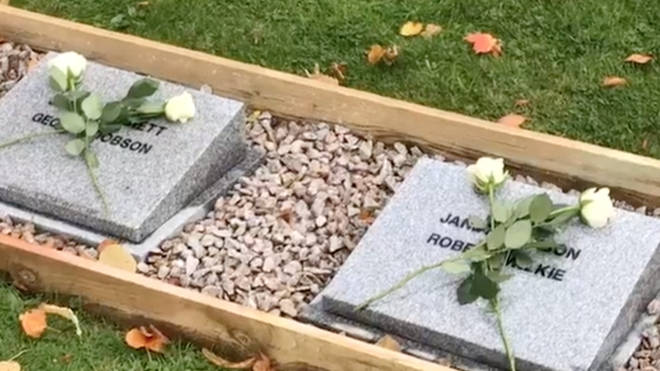 The original stones were removed by Quarrier's. Quarrier's is one of the organisations investigated as part of the ongoing Scottish Child Abuse Inquiry.
One former resident said it was "so important" for the children to be acknowledged in the way that they have been today.
Former child residents travelled from all over Scotland, England and as far as Australia to commemorate the lives of the children who died.
Global's Newsroom was at the ceremony, watch the video at the top of the page.