Race 'not main issue' in Manchester grooming case, says human rights lawyer
15 January 2020, 10:30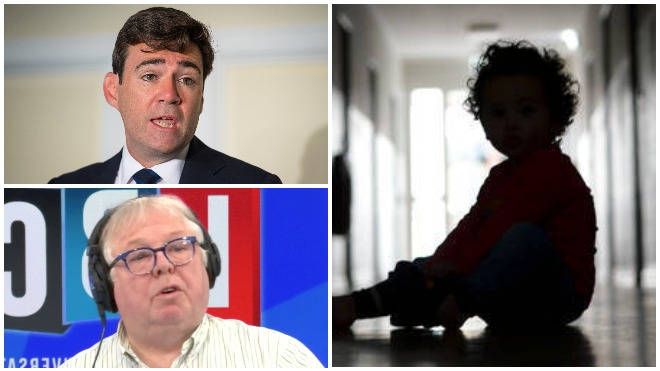 The race of those involved in the grooming of dozens of young girls in Manchester should not be the main focus in the scandal, a leading human rights lawyer told LBC today.
Shoaib Khan told LBC that although race was "an issue", it was not the main one. He said the race of those involved did not form a key part of a report into how Greater Manchester Police (GMP) handled the grooming of teenage girls in the 2000s.
Operation Augusta was set up by the police force in 2004 after the death of Victoria Agoglia, a 15-year-old girl who reported being raped but later died from a suspected overdose in 2003.
She identified at least 57 victims of suspected grooming in Manchester. Only three people were convicted of related crimes at court.
Mr Khan says the debate should focus on the failure of police to properly resource the investigation into grooming gangs, which the report highlighted, and not the race of those involved.
"I don't think it's important. The emphasis that is placed on their race and where they come from - I think that is the issue."
The comments prompted outrage from LBC presenter Nick Ferrari, who said he found them "extraordinary".
"If you're in policing work, if you're seeking people, whatever details you can get on their background, whether they're white, they're black, whether they're tall, they're short, whether they have white hair, whether they're blonde, or whether they're black.
"This is all crucial, and when you look at it, and the numbers are predominantly Pakistani males, it is a key issue."
A report reviewing how Greater Manchester Police (GMP) dealt with the street grooming of vulnerable teenage girls, perpetrated disproportionately by Asian men, states officers were aware of "many sensitive community issues" around policing in 2002 and 2003.
Mayor of Greater Manchester Andy Burnham ordered the 'assurance review' after BBC documentary 'The Betrayed Girls' highlighted the issue in 2017.
The programme featured Maggie Oliver, a former GMP detective turned whistleblower who worked on the police investigation on Operation Augusta.
Ms Oliver said she believed there is evidence of misconduct in a public office, adding: "If the public can't trust the police to carry out their job, where does that leave us?
"They are very good at talking the talk."
The report said senior officers at GMP chose to under-resource the investigation, and a decision was made to close it down in April 2005.