Hundreds of migrants removed from French camp
17 September 2019, 18:44
French police have begun the largest eviction in more than a year of a migrant camp in Dunkirk considered a "security hazard" by courts.
A gymnasium and tent camp housing families with young children in the northern port of Dunkirk were cleared by French police in the early hours of this morning.
It comes as an increasing number of migrants have tried to cross the Channel into the UK and raises fears that more will follow.
Around 100 police officers surrounded the camp of roughly 1,000 migrants, many of them thought to be Iraqi Kurds.
Aid workers from the charity Care4Calais were also escorted from the Grande Synthe site which had been made available in December last year.
However, complaints from locals forced a judge in Lille to order its closure with security, people smugglers and health and safety cited as concerns.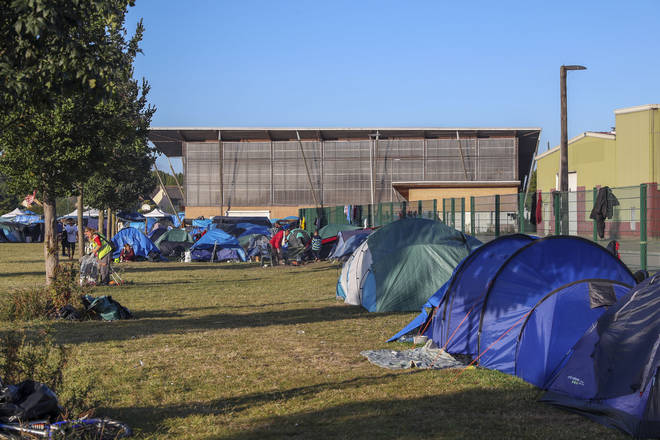 23-year-old Araf Mohamed fled Syria seeking "peace and security" and had been staying at the camp for five days.
He was keen to reach the UK, saying it was a "beautiful" and "safe" country where "they give people their rights."
Mr Mohamed told The Guardian: "Last night we didn't have a tent to sleep in and we went around asking people for one.
"We are hoping that they don't take us to jail."
He later confirmed that the bus he was on was driven to Brest.
The camp's imminent closure is thought to have played a role in the increase in crossings over the last couple of weeks.
Last weekend, 41 people were intercepted whilst crossing in three small boats and a kayak and 86 were stopped last week by the UK's Border Force.
Another 29 migrants were intercepted whilst heading for the Kent coast on Monday.
Riot police and a series of coaches arrived at the Dunkirk camp at 7am this morning, with single men being removed first, followed by families, and they were taken to temporary shelters where they would be allowed to apply for asylum.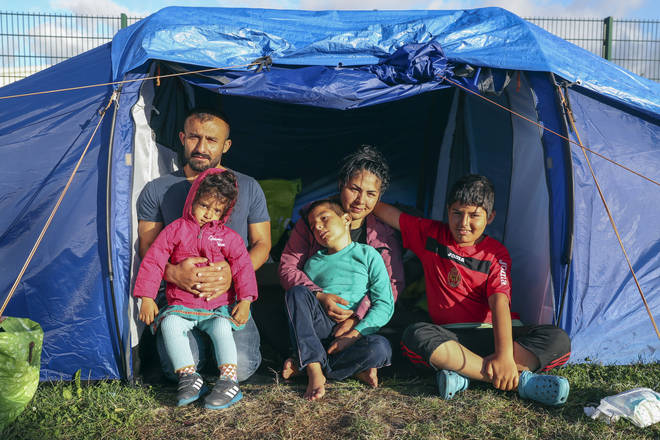 Pregnant women and children were among those removed, with some reportedly being taken by surprise by the eviction.
French officials dismantled tents and cleared up rubbish once the site was clear.
Home Office staff were also invited by French officials to oversee the process as part of a joint effort to tackle the number of attempted boat crossings.
Last month, Home Secretary Priti Patel said urgent action was needed to put a stop to the tide of crossings, following a meeting with French interior minister Christophe Castaner in Paris.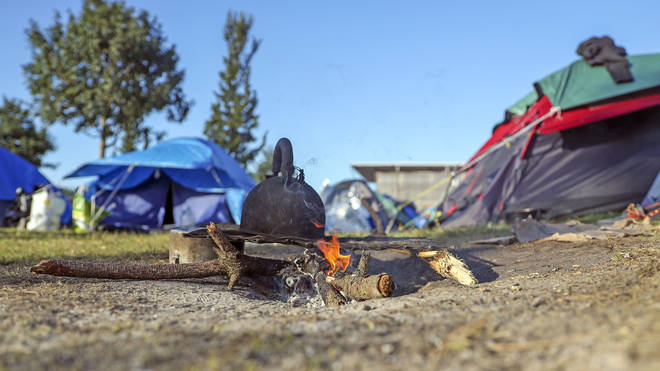 Care4Calais founder Clare Moseley said: "Continual forced evictions don't affect the underlying issues that cause people to risk their lives crossing the Channel. Even the total destruction of the Calais Jungle in October 2016 has not stopped this from happening.
"What they do is to further abuse some of the most vulnerable people in society - people who are already severely traumatised and who are desperate to protect their families.
"The men, women and children that we talk to every day do not want to take these risks; all they want is for their asylum claims to be heard.
"If there was a safe and legal way for this to happen it would stop them from risking their lives and stop people smugglers from being able to prey on them."