Hundreds protest Soldier F charge as 'crime of the century' in central London
28 September 2019, 14:26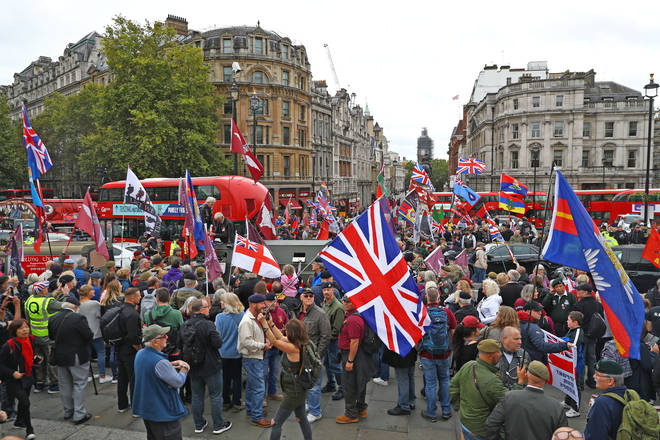 Hundred of protesters stormed central London over the charging of Soldier F with murder, which organisers have called "one of the crimes of the century"
Around 500 former servicemen and supporters of Soldier F gathered at Trafalgar Square on Saturday afternoon, and marched towards Westminster.
Protesters formed a human chain around the 'Rolling Thunder' bikers and military vehicles, with many brandishing Union Jacks and flags with military insignia.
Gavin Wragg, a former serviceman who organised a similar protest in April this year, said: "I got more and more enraged by it and I made a Facebook video saying we need people to come together and show this is wrong because so many people don't know.
Videos posted on social media showed large numbers of demonstrators and even some military vehicles.
"It's appeasement by the British government, it's just to appease the IRA. We've got a peace process with Northern Ireland and all the terrorists were pardoned, they were all set free for the horrific crimes they committed.
"Now we are suddenly prosecuting only British soldiers...you either have a peace agreement for all or nobody."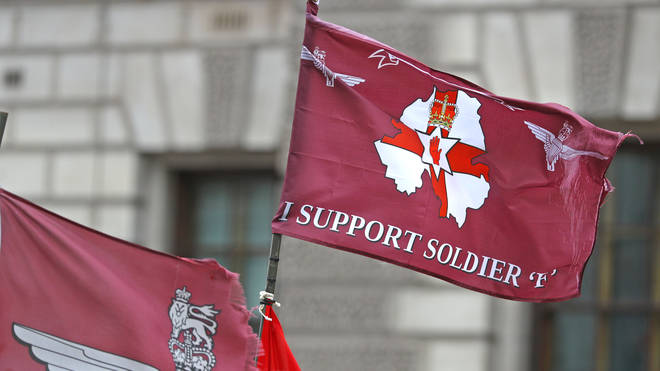 Soldier F, who is charged with the murder of William McKinney, 27 and 22-year-old James Wray during civil rights protests in Londonderry in January 1972.
He is also charged with the attempted murder of four others and faces a final charge of "attempted murder of a person or persons unknown".
Soldier F, who is now in his 70s, is not present on the march and has chosen not to get involved in the movement.