"I'll go off" furious Thomas Cook customer is demanding a refund
23 September 2019, 10:57
This furious Thomas Cook customer booked her first-ever holiday with the now-closed operator and faces being £2,000 out of pocket.
The largest peacetime repatriation programme to bring back 150,000 stranded Thomas Cook customers has begun.
The travel operator collapsed earlier after failing to raise £200m needed to keep its lenders happy.
Nine thousand UK jobs have been lost as a result.
Global's Newsroom spoke to Carenza Smith outside the Cardiff branch of the travel agent and she was not happy.
After she revealed she had spend "two grand" on a holiday to turkey for herself, her mother and her younger sister our reporter asked if she thought she would get any of her money back.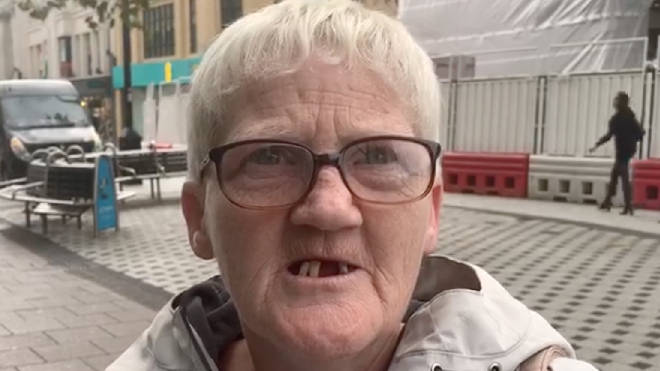 Carenza's instant reply was "I better get it back," otherwise she said she would "go off."
"I better get it back, I'm telling you. I'll go off!"
She told Global's Newsroom she doesn't know what's going to happen with her holiday.
She revealed it was her first ever holiday, which she said she was looking forward to.
"I ain't amused, I ain't happy about it," she said.
The Thomas Cook customer said she found out about the company going into administration from the news, she said she had no communication directly from the travel company.
Carenza told our reporter, once she gets her refund she'll book somewhere else.
Watch the whole exchange in the video at the top of the page.