Police appeal after three children die in Paisley flat fire
20 June 2020, 13:22
Police are investigating after three children, aged 12, eight and five, died following a fire at a flat in Paisley, Scotland.
The blaze broke out at the property on Renfrew Road, Paisley, around 9pm on Friday.
Fiona Gibson, 12; Alexander James Gibson, eight; and five-year-old Philip Gibson were taken to the Queen Elizabeth University Hospital in Glasgow but sadly died a short time after being admitted.
A 39-year-old woman is also in a critical condition at Paisley's Royal Alexandra Hospital.
A police spokesperson said: "An investigation is underway to establish the exact circumstances of this incident.
"Anyone who has information that could assist our enquiries should contact police via telephone number 101 quoting incident number 3669 of 19 June 2020."
Scotland's Frist Minister Nicola Sturgeon said "no words are enough. It's just heartbreaking. My thoughts are with all who loved these poor children. Fiona, Alexander and Philip - may you rest in peace."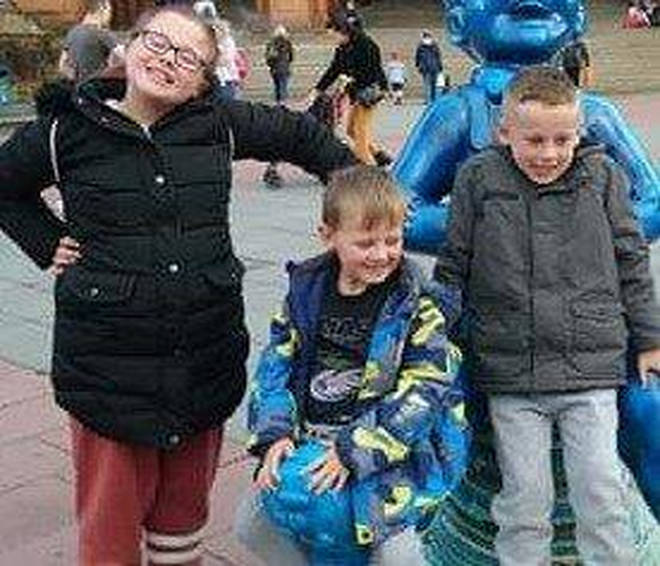 A Scottish Fire and Rescue Service spokeswoman said six fire crews were met with a "well developed" blaze in a first-floor property.
She added: "We remain on scene working to extinguish the fire."
One woman who lives nearby told LBC News her sister was leaving the house next door last night when she saw the smoke and tried to get in to help.
She said, "She tried to get up the stairs and the smoke was just too thick. She couldn't get upstairs. She could hear the children crying. It's really awful."
One neighbour told us that two of the family's three children go to school with her kids.
She described the parents as "devoted to the children" and said the primary age boys are "lovely wee boisterous kids. Typical wee boys - fabulous."
Another said "They're brilliant little kids. We walked to school with them and they'd always run ahead with my little one.
"The community will really feel it. Everybody will pull together and we'll all do what we can to support the family when we can.
"We'll be there for them and the school will help. We're all there for them."
Neighbour Joseph McKinley told LBC News: "I saw the first fire engine come, and that's when I looked out of my hall window and that's when I saw the flames bursting through the family's front window.
"I was in a lot of shock. It just seemed to happen all so fast, within the space of minutes there was loads of fire.
"There were seven fire engines and numerous police and ambulances. It was not a nice sight."
Locals Gary Shearer and Ann McMurray, who came to lay flowers, said: "Last night I smelt smoke and when I looked out of the window I could see the smoke billowing up.
"It was gong for hours. It's so tragic."