Ironbridge Power Station cooling towers demolished after 50 years
6 December 2019, 13:42
Four cooling towers at the former Ironbridge Power Station have been demolished after 50 years since opening.
The former Ironbridge Power Station site, near Telford in Shropshire, is being demolished ahead of a regeneration programme in the area.
The towers and power station were first opened in 1969 and were producing electricity until 2015.
Zoe Beyers, from Royal Birmingham Conservatoire, performed a serenade inside one of the cooling towers earlier this week.
Some of the spectators were former staff, who said the moment was "too emotional" before the significant local landmark was brought to the ground.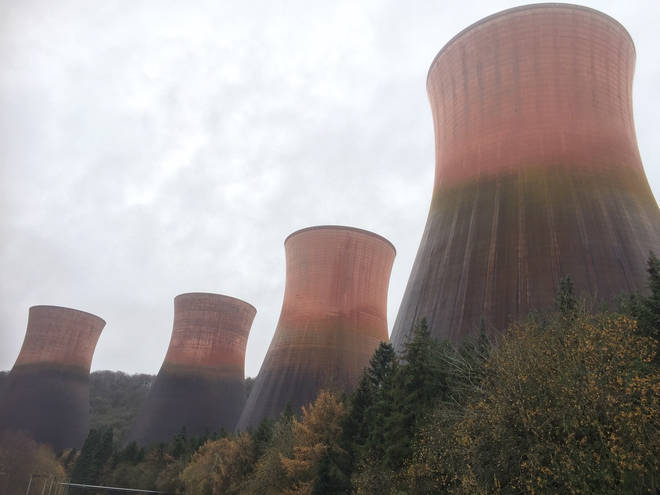 The company that owns the former power station in the Ironbridge Gorge says it understands the love local people have for the cooling towers.
Iain Thomson, from Harworth Group, said: "These are massive local landmarks that have been up here for decades and people have got an emotional attachment to them."
"Frankly we think it's in the best interests of everyone to bring them down properly, so we can then get these sites regenerated as quickly as possible."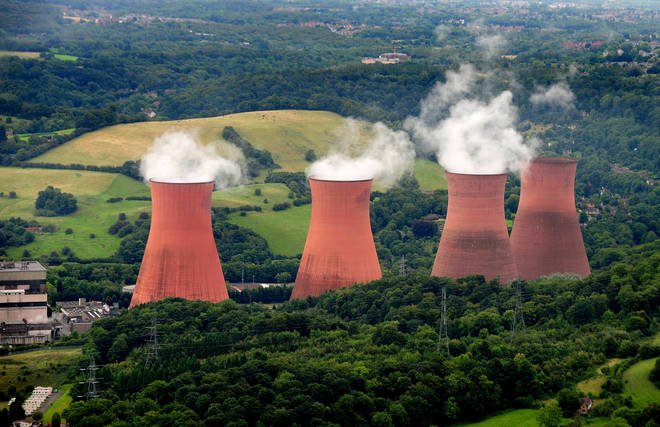 The site, adjacent to the River Severn, is due to be developed for around 1,000 homes, a retirement centre, and industrial units.
Telford and Wrekin Council have implemented a 350 meter exclusion zone, warning the large cloud of dust created by the demolition could spread.
They have advised any local residents with respiratory conditions to stay indoors during and immediately after the demolition.