'Bring it on': James Cleverly tells Jeremy Corbyn Tories are ready for an election
29 September 2019, 15:44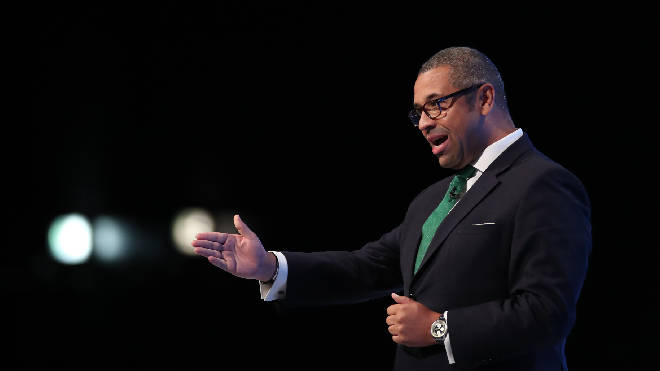 James Cleverly has used his conference speech to tell Jeremy Corbyn to bring on a general election.
The Tory Party Chairman used his speech at the party conference to appeal directly to the Labour leader. He told Jeremy Corbyn that the election he is trying to avoid will come.
Hitting out at opposition parties he said Labour, the Lib Dems and the SNP "just love to block things."
He added those parties have tried to block the Conservative conference.
"They've failed. They're trying to block Brexit. They will fail."
On Saturday the SNP suggested a vote of no-confidence in the government could be held as early as next week.
A meeting of opposition leaders is expected to be held on Monday, with Labour's Jeremy Corbyn saying he's ready to lead an interim government.
The SNP appear willing to back Jeremy Corbyn as interim Prime Minister to prevent the UK leaving the EU without an agreement.
However, the Liberal Democrats said they won't support him.
This thread highlights dangers of VONC playing into Johnson's hands.

I believe arithmetic for GNU could be there, led by respected MP above current political fray. But immediate priority must be securing A50 extension to remove No Deal threat. https://t.co/E28z8G2mWq

— Jo Swinson (@joswinson) September 29, 2019
Addressing the party confrence Mr Cleverly said: "The election that Corbyn has tried to avoid will come, and when it does we will be ready, and we will win.
"We have a team of first-class candidates, we have campaign managers spread far and wide, and most importantly, Boris Johnson, our Prime Minister, elected by you, our members, has given us a clear, compelling, positive message to take to the country.
"So I say to Jeremy Corbyn: bring it on."