Jason Donovan rushes out to help fire victims in his underpants
2 October 2019, 10:36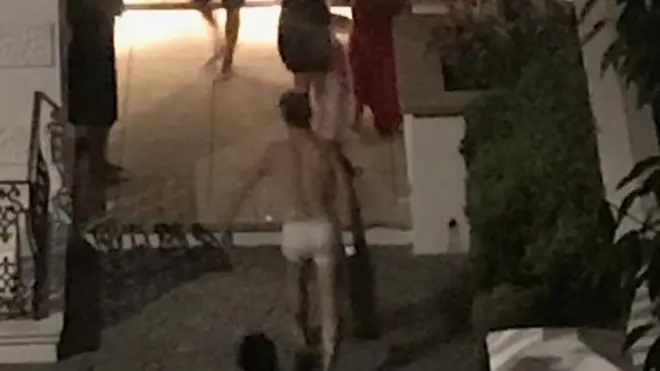 Singer Jason Donovan has thanked the emergency services for their quick response after he saved his neighbours from a fire.
The neighbours star rushed into the street in his underpants carrying a fire extinguisher to help tackle a blaze near his home.
The singer ran to his neighbours' rescue at 2am when the fire broke out last week.
The 51-year-old took to twitter yesterday to thank the emergency services for getting there so quickly, and share a photo of himself fighting the fire in his pants.
He tweeted: "Thank you to the @LondonFire for getting to the situation so quickly, glad no one was hurt. This is a good reason to always wear PJs to bed (in case of emergencies) but much more importantly to have fire extinguishers at hand in the home."
Jason had reportedly just returned from a gig on Saturday September 22 when he was woken up by noises outside and saw that the property was ablaze.
He then ran across the road in his underpants and started to tackle the flames.
It is believed the fire, in Notting Hill, was caused by an electrical fault inside the building.
The fire service confirmed there had been a fire near the star's home in Notting Hill, West London, tweeting: "Everyone needs good neighbours - Jason Donovan surprises firefighters at 'NottingHill fire."