Jeremy Corbyn hails MPs for 'voting to stop No Deal crash out' Brexit
19 October 2019, 15:25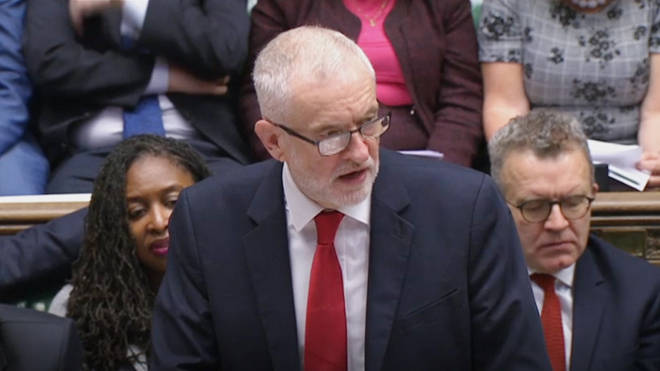 Jeremy Corbyn spoke out in support of MPs for "emphatically" voting to "stop a No Deal crash out of the European Union" after they backed Oliver Letwin's amendment that delayed a vote on Boris Johnson's Brexit deal.
In heated scenes in the Commons on "Super Saturday", Jeremy Corbyn said: "I welcome today's vote.
"It's an emphatic decision by this house that has declined to back the Prime Minister's deal today and clearly voted to stop a No Deal crash-out from the European Union.
Follow the latest developments LIVE here
"The prime minister must now comply with the law. He can no longer use the threat of a no deal crash out to blackmail members to support this sell-out deal.
"Labour is not prepared to sell out the communities that we represent, we are not prepared to sell out their future and we believe that ultimately the people must have their final say on Brexit."
Mr Corbyn's words came after Boris Johnson lost the vote on the Letwin Amendment by a margin on 16.
All 10 DUP MPs voted for Boris Johnson's deal. The timing of a vote on Boris Johnson's new Brexit deal will be announced on Monday, according to Jacob Rees-Mogg.
But a defiant Boris Johnson has said he will not negotiate a fresh Brexit delay with the EU. Downing Street declined to comment on Mr Johnson's remark.
At a special Saturday sitting, MPs voted by 322 to 306 in favour an amendment withholding approval of his Brexit deal until legislation to implement it is in place.
The amendment tabled by former Cabinet minister Sir Oliver Letwin was intended to force him to comply with the so-called Benn Act requiring him to seek a Brexit extension.
But amid noisy Commons scenes Mr Johnson insisted that he was not "daunted or dismayed" by the result and remained committed to taking Britain out by October 31.
"I will not negotiate a delay with the EU, neither does the law compel me to do so," he said.