Jess Phillips criticises Boris Johnson's 'appalling' language in Commons speech
26 September 2019, 16:52
Labour MP Jess Phillips has joined calls for Boris Johnson to apologise after he said the best way to honour murdered MP Jo Cox was to "get Brexit done".
During a heated debate in the Commons, Jess Phillips criticised Boris Johnson's "appalling" use of language when he described the murder of MP Jo Cox as "humbug".
"When I hear of my friend's murder and the way it has made me and my colleagues feel and feel scared, described as 'humbug', I actually don't feel anger towards the prime minister," Mrs Phillips said.
"I feel pity for those of you who still have to toe his line."
She criticised the prime minister's use of language that invoked "the war, betrayal and treachery".
"The use of language yesterday and over the past few weeks....is entirely designed to inflame hatred and division," Mrs Phillips said.
"I get it, it works...we're all ambitious, I'm not going to pretend I'm not ambitious, but I also have a soul."
The Labour MP called on Boris Johnson to apologise for his comments.
"I want to ask the prime minister to apologise and to tell him that the bravest, strongest thing to say is sorry," she said.
"It will make him look good. It will not upset the people who want Brexit in this country if he acts for once like a statesman.
"Calling me names, putting words in my mouth and in the mouth of my dead friend makes me cross and angry, makes me scared even.
"But I will not react. The prime minister wants me to react, so that I join in the chaos that keeps this hatred and fear on our streets."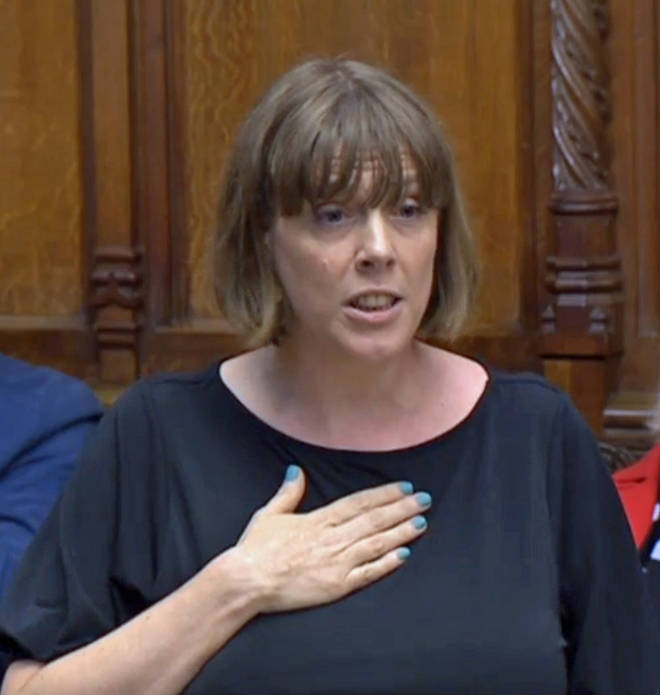 On Wednesday the prime minister was told by Labour's Paula Sherriff "We must moderate our language, and it has to come from the prime minister first."
Referring to Jo Cox who was murdered in 2016, Ms Sherriff pleaded with the prime minister to refrain from using "dangerous" words like "surrender".
In response, Mr Johnson said: "I have to say, Mr Speaker, I've never heard such humbug in all my life."
The prime minister has since refused to moderate his language despite a barrage of criticism from opposition benches.
Mrs Cox's husband, Brendan, tweeted he felt "sick at Jo's name being used in this way".
Feel a bit sick at Jo's name being used in this way. The best way to honour Jo is for all of us (no matter our views) to stand up for what we believe in, passionately and with determination. But never to demonise the other side and always hold onto what we have in common.

— Brendan Cox (@MrBrendanCox) September 25, 2019
Liberal Democrat leader Jo Swinson said the prime minister was an "utter disgrace" for his response to the questions on his language.
Watch Jess Phillip's statement in the Commons in the video at the top of the page.