Labour members to vote on party's Brexit policy later
23 September 2019, 10:28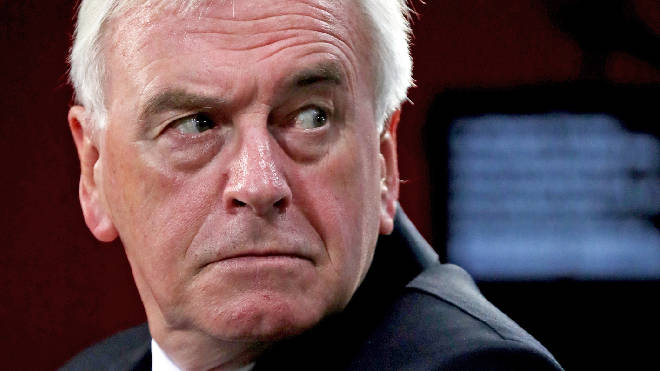 Labour members will get a chance to have their say on the party's Brexit stance later while the party's shadow chancellor says there won't be a better deal than remaining in the EU.
It's expected two motions will be put to a vote at the annual conference in Brighton.
One, backed by leader Jeremy Corbyn, will call for a neutral stance going into the next general election.
Another will say the party should back Remain.
Earlier shadow chancellor John McDonnell said there was no deal that could be better than staying in the European Union.
"I can't see we could get a better deal than Remain and I would campaign for Remain," he told reporters.
"But others think that they could get a deal that would be acceptable to the British people and that's democracy - the key issue here is 'let the people decide'."
A Labour government would seek to strike a new deal with Brussels and then put it to a public vote, but leader Jeremy Corbyn does not want to say how the party would campaign in a referendum until a special conference after the expected general election.
Momentum boss Jon Lansman criticised the Labour hierarchy's handling of the Brexit policy process.
"I'm completely supportive of Jeremy's leadership but I'm incredibly disappointed with the process by which today's NEC statement on Brexit was produced," he said.
"There was no meeting, no discussion, no consultation with the membership.
"On one of the biggest issues of the day, this is a travesty.
"Across the membership there are many different views on Brexit, and on conference floor members should feel free to vote with their conscience."
It is understood that Unison will vote against the Labour NEC statement on Brexit later today at the party's annual conference, and support a motion calling for a confirmatory referendum, with an option to remain in the EU.
A source said the move was aimed at giving a clear and unambiguous message on Brexit to help bring about the election of a Labour government.
Most other unions are expected to support the NEC statement.