Labrador fired from two jobs over love of squirrels finds calling as therapy dog
4 January 2020, 17:41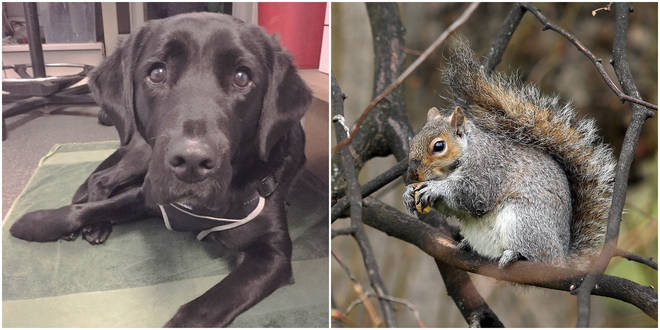 A Labrador whose love of squirrels got her kicked out of both guide dog training and the police has finally found her true calling as a therapy dog.
River, now five, was originally bred by the Guide Dogs Association, but had to leave after it became clear her tendency to chase squirrels would put any blind human companion at risk.
At the age of 18 months, she was then given a trial at Maidstone Police to become one of the elite team's sniffer dogs.
That didn't work out either, and she was fired two days into the job after being deemed untrainable.
River's lovable nature earned her an admirer in Sergeant Ian Sutton, 44, who offered to take her home as a family pet after his beloved Labrador had died six months earlier.
But her calm nature (providing there were no squirrels around) and lovable personality caused him to see a potential future for her as a therapy dog.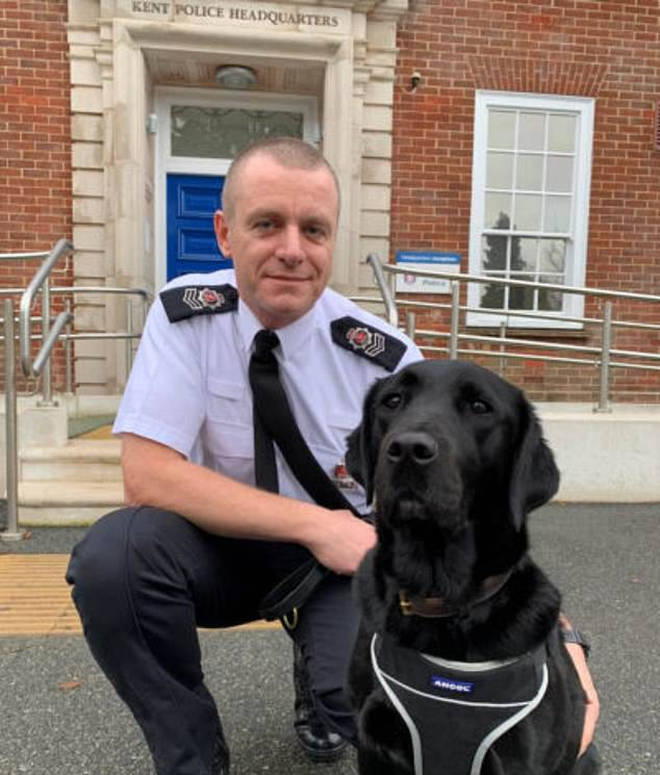 In 2016, River was tested and accredited as a therapy dog by the 'Pets as Therapy' organisation.
She spent time supporting children in a special educational needs school before assessed by trainers at Kent Police's dog unit to ensure that she had the temperament and resilience to deal with the unpredictable nature of the custody environment.
Since passing with flying colours, River has been regularly supporting people in custody since December and is the first dog to be used by police in the cells.
She now works in Maidstone Police Station - which thankfully has no squirrels - and has been able to calm suicidal detainees to the point where they no longer need to be put on constant watch.
Sergeant Sutton told The Times: "She's not cut out to be a working dog. But because of her guide dog training, she's very calm. She's a 'people person'."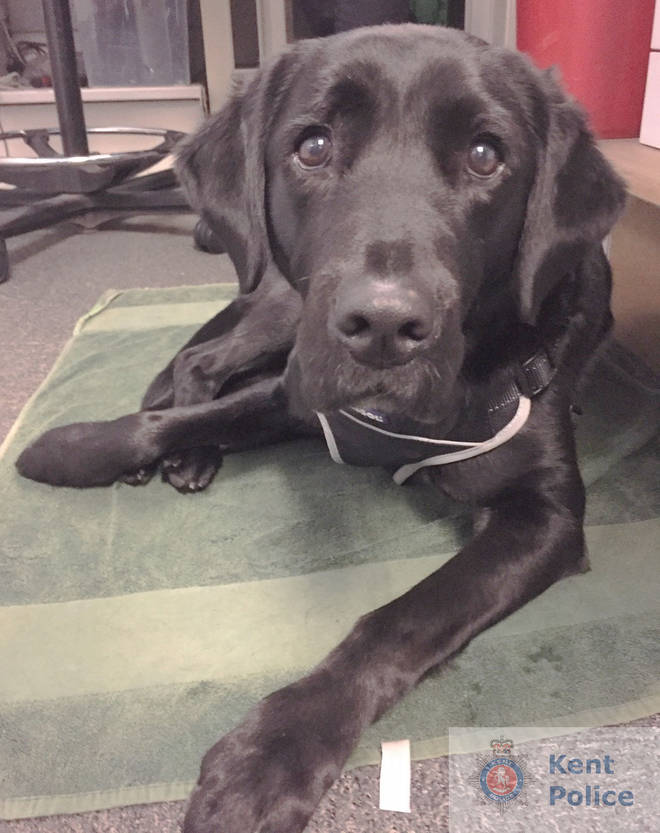 River is a welcome addition in the team at the station, providing a calming presence to the staff in addition to detainees.
He added: "We are often dealing with people in crisis and although their behaviour has resulted in arrest, they could be suffering with depression, anxiety or mental illness.
"Young people may find themselves in custody too and in some cases they are scared and daunted by the experience, whilst others may have difficulty in communicating.
'Being detained can exacerbate these issues and we are committed to ensure that police custody is a safe and supportive environment for both police, staff and detainees. We are always looking for new or innovative ways to achieve this."