Londoner reveals the uniquely 'mad' way he is going to celebrate Brexit
31 January 2020, 19:45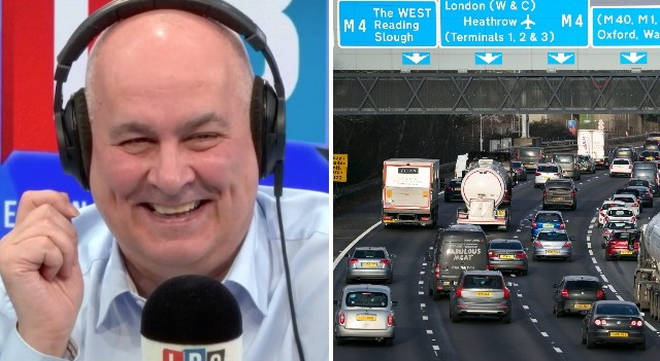 One east London resident has revealed he plans to celebrate Brexit Day by driving laps of the M25.
Sayed in Dagenham told LBC that he will drive twice round the infamous ring road to celebrate the UK's departure from the European Union at 11pm (GMT) tonight.
The cheery caller has invited his friends over to Britain to join him on his journey around the motorway.
"I have a hybrid car, I will go for two rides in the motorway - I mean the M25," Sayed told LBC's Iain Dale.
"I'll make two rounds and then I'll go for dinner."
"WHAT?!" the LBC presenter exclaimed.
"You're going to celebrate by driving around and M25 twice... are you mad?"
The caller insisted the plans were not mad at all.
"Let me explain - if you really think positively, let us make it some sort of marking day and then think positively, do the positive business, have respect for the other nations have friendship.
"The M25 gives me pleasure when I drive my hybrid, because when you drive you enjoy the highway," he said.
Twitter users were split over the idea, but one tweeted that the caller has "made my night".
Some guy is going to drive around the M25 twice tomorrow for #Brexit. He's going to have dinner first. @IainDale @lbc made my night - passionate listener. I reckon he's an old skool raver 😂😂

— Edward Adoo (@EdwardAdoo) January 30, 2020
Sayed told Iain that the climate and environment is his favourite part of driving on the M25.
"Let me get this straight - you've invited friends from abroad and your idea of showing them a good time in Britain is to drive them drive round the M25?"
Some online shared Iain's scepticism about the plans.
There's a guy on LBC right now saying he'll celebrate Brexit by going for a drive around the M25. Apparently it's revitalising. I'm done.

— James Lusher (@LusherJ) January 30, 2020