Lib Dems table amendment to force PM to offer second Brexit vote
16 October 2019, 10:07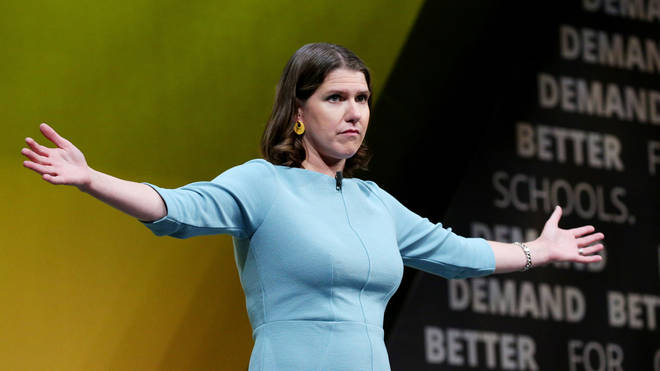 As Brexit talks continue in Europe the Liberal Democrats have tabled an amendment which would force the Prime Minister to offer a second referendum on a Withdrawal Agreement or cancelling Brexit.
Boris Johnson is hoping to put a deal before MPs on Saturday - when there'll also be a march through Westminster supporting a second referendum.
Lib Dem leader Jo Swinson said going back to the public is the only way to resolve things. She said the last People's Vote march saw "hundreds of thousands of people marching through the streets of London" she said they were "in favour of a people's vote."
The Lib Dem leader added "six million people" supported a petition to revoke Article 50.
On Tuesday Ms Swinson's party tabled an amendment to the Queen's Speech to put any deal that comes back from Brussels to a People's Vote giving the public the option of agreeing to Boris Johnson's deal, or cancelling Brexit and staying in the EU.
If selected, this amendment would be voted on early next week.
Following tabling the amendment, Jo Swinson said: "Boris Johnson is determined to have a general election, but the best way to resolve the Brexit chaos is to have a People's Vote and give the British people the final say about their future.
"The best deal we have is as members of the European Union and we want to give the people the chance to choose to stop Brexit."
The full text of the amendment reads: "Instruct the Government to prepare for a People's Vote in which the public will have the choice between the latest Withdrawal Agreement and remaining in the European Union."