London Bridge attack sparks review of freed convicted terrorists
30 November 2019, 22:19
A review of freed convicted terrorists was sparked in the immediate aftermath of the London Bridge terror attack, the Ministry of Justice have confirmed.
A review into the licence conditions of every convicted terrorist began straight after Friday's attack, in which Khan was shot dead by police.
A Ministry of Justice spokesperson said: "Work is already advanced on reviewing the licence conditions of every terrorist offender, making sure conditions are as tough as they need to be.
"We are also stepping up our already frequent meetings with these offenders."
It is believed the review was initiated as a preventative measure and there are no concerns about particular individuals who have been released.
Government guidance states "all terrorist and domestic extremist offenders will be risk-assessed" and the "threats that they pose to the community are significant and serious".
The conditions of the release on licence vary with each individual offender but can currently include a duty to report to an offender manager, or to stay at an approved premises where they can be monitored.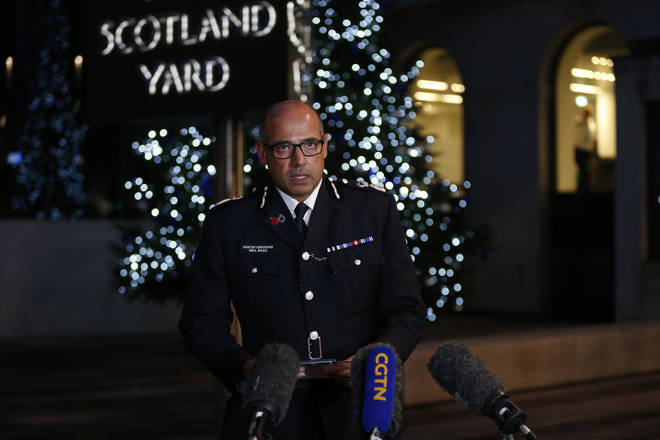 The UK Head of Counter-Terrorism policing Neil Basu said on Saturday that Khan had been subject to multi-agency public protection arrangements (MAPPA), and had complied with an "extensive list of licence conditions" following his early release.
Richard Walton, the former head of the Metropolitan Police's counter-terrorism command, claimed on Saturday that the attacker should have been restricted from visiting central London.
He said: "He suggested longer prison terms and better deradicalisation programmes within jails are needed to help stop offenders committing attacks after they are released.
"It is unusual for terrorist prisoners who have been released to go on to commit attacks. Every case is unique and risk assessments are complex," he said.
"The only way to be 100% certain of zero risk is to keep a prisoner in prison. All forms of surveillance have limitations."