London Bridge attack: Vigils held in Cambridge and capital to honour terror attack victims
2 December 2019, 12:52
Vigils have been held in London and Cambridge to remember Jack Merritt, 25, and Saskia Jones, 23, who were killed in the London Bridge terror attack on Friday.
The Guildhall in Cambridge was overflowing with people attending the vigil, and hundreds more gathered outside in the market square, which fell silent to honour the two former Cambridge University students who lost their lives during the attack at Fishmongers' Hall.
Following the silence, the square broke into loud applause to honour the pair.
The family, girlfriend and friends of Jack Merritt attended the vigil in his memory.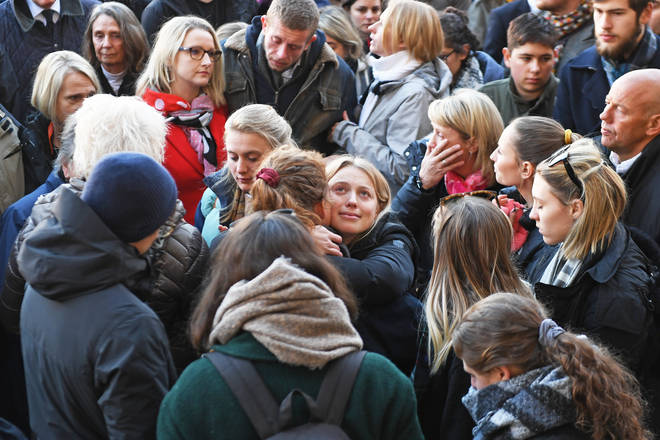 At the same time, Boris Johnson, Jeremy Corbyn, Sadiq Khan and Cressida Dick attended a vigil in Guildhall Yard London.
Mayor of London Sadiq Khan called for people to come together following the killings and work for a future "not defined by hatred but defined by hope, unity and love".
He said: "We come together this morning as Londoners to remember, to honour and to mourn the innocent lives lost as a result of this horrific terrorist attack on Friday."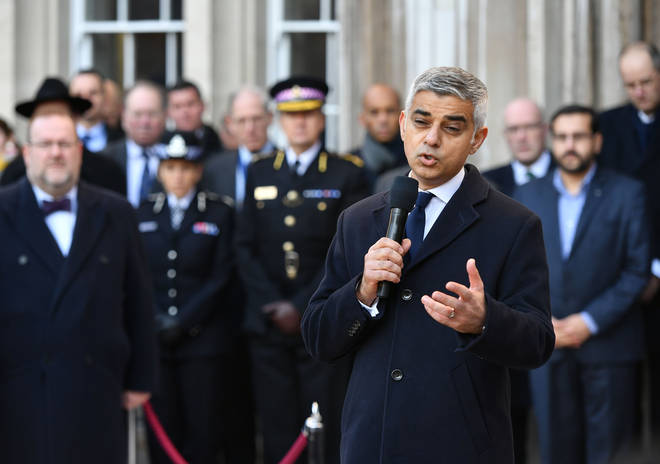 He added: "The best way to defeat this hatred is not by turning on one another but by focusing on the values that bind us."
The mayor thanked the public and the emergency services who "ran towards danger, risking their lives to help others".
After a minute's silence the book of condolence was signed.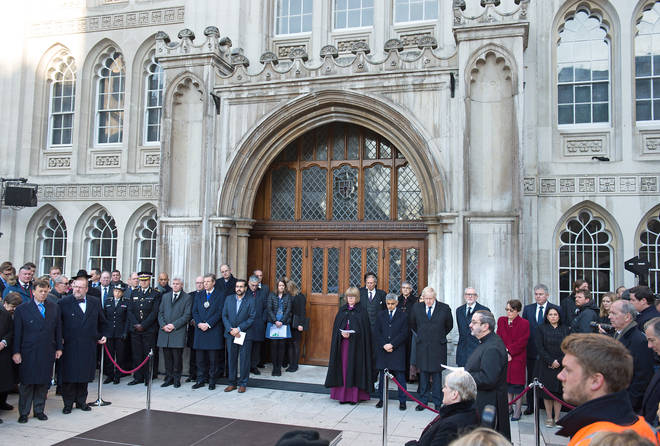 Speaking after to LBC about the victims, Sadiq Khan said: "It's quite clear these two individuals were amazing individuals who already at a young age were dedicating their lives to helping others.
"I've also had the privilege and honour of meeting Jack's friends who are heartbroken. They can't believe he's gone and they can't believe the circumstances in which he lost his life.
"But they're also quite keen to ensure the wrong lessons aren't learnt from his murder," the Mayor added.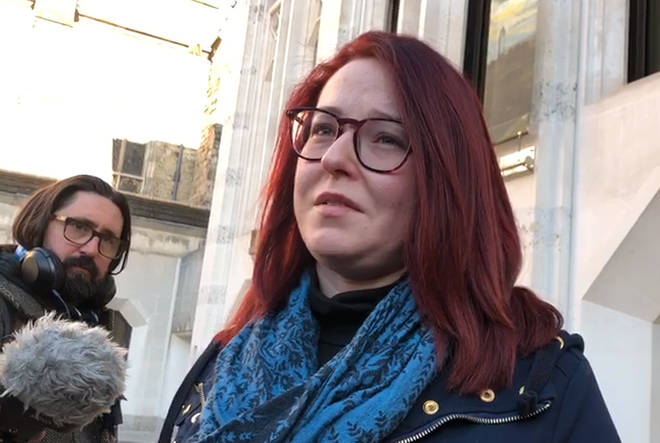 Lauren Calder, a friend of Saskia Jones told journalists at the vigil in London that had they been able to meet Miss Jones, they would have been struck by "her positivity, her thirst for life, her adventure, her partying....she loved to dance."
Miss Calder said she went for a drink with Miss Jones on Thursday night and they spoke about her ambitions to join the police and "help so many people".
Miss Calder said she received a phone call from a friend informing her about what had happened to Miss Jones, and said she thought it was a prank. She then saw the news and told reporters she "just collapsed".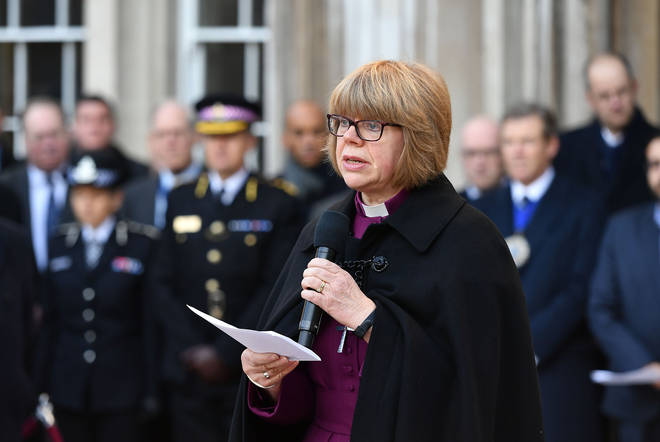 The family of Mr Merritt, from Cottenham, Cambridgeshire, who was a course coordinator for Learning Together, asked for his death to not to be used to justify introducing "even more draconian sentences" on offenders in a heartfelt tribute released on Sunday.
They said: "He lit up our lives and the lives of his many friends and colleagues, and we will miss him terribly.
"Jack lived his principles; he believed in redemption and rehabilitation, not revenge, and he always took the side of the underdog.
"We know Jack would not want this terrible, isolated incident to be used as a pretext by the government for introducing even more draconian sentences on prisoners, or for detaining people in prison for longer than necessary."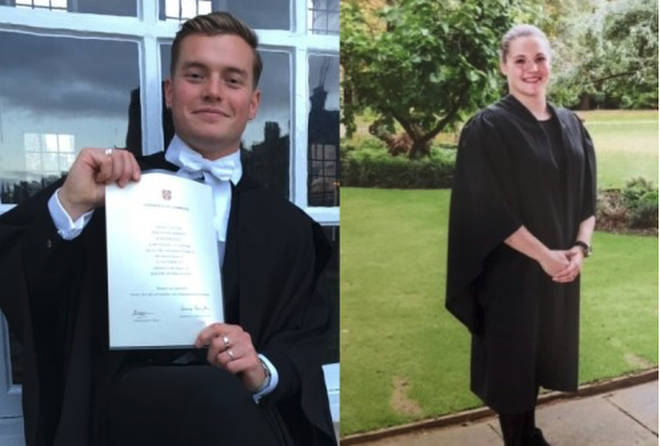 The family of Miss Jones, a volunteer with Learning Together from Stratford-upon-Avon, Warwickshire, was described as having a "great passion" for providing support to victims of crime by her family.
In a statement, they said: "She was intent on living life to the full and had a wonderful thirst for knowledge, enabling her to be the best she could be.
"Saskia had a great passion for providing invaluable support to victims of criminal injustice, which led her to the point of recently applying for the police graduate recruitment programme, wishing to specialise in victim support."