London Fire Brigade chief Dany Cotton quits four months early
6 December 2019, 09:57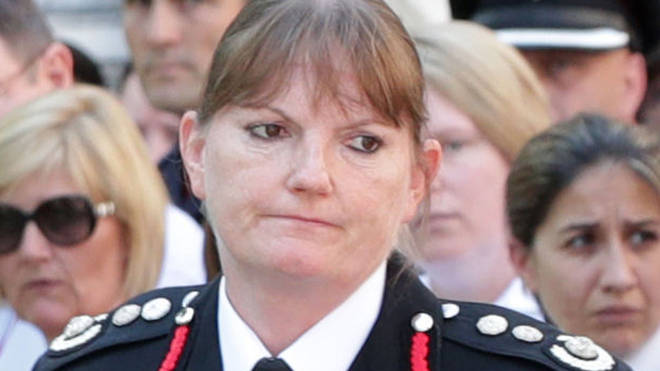 London fire chief Dany Cotton will leave her post several months earlier than expected, it was announced today.
The London Fire Brigade boss will step down on December 31, instead of in April 2020 as previously announced.
The decision was made "in consultation with City Hall."
The London Fire Brigade was said to be working "urgently" to deliver recommendations of the Grenfell Tower inquiry report.
Interviews for her replacement will take place in December and she will step down after 32 years' service.
She was heavily criticised in the aftermath of the Grenfell Tower fire in which 72 people died for showing "remarkable insensitivity" in telling the public inquiry that she would not have done anything differently in terms of how the brigade responded on the night of the fire in 2017.
The Mayor of London, Sadiq Khan, said: "I want to thank Dany Cotton for her 32 years of service at the London Fire Brigade.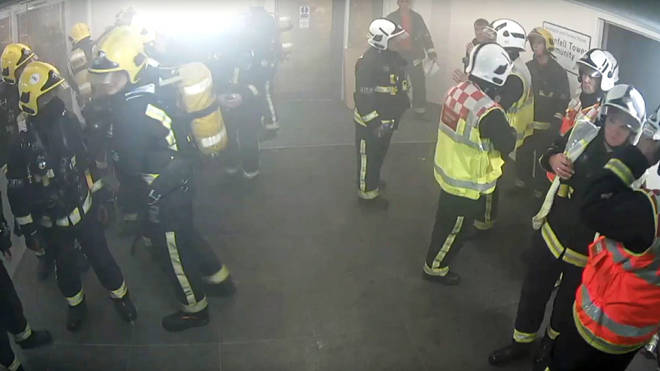 "I believe this decision is the right one. I will be appointing a new Fire Commissioner shortly and it's right that they can quickly take on the responsibility to drive forward the changes being made within the Brigade, and to deliver on the recommendations made in the Grenfell Tower Inquiry report.
"Dany has worked her way through the ranks as a firefighter over three decades. She was London Fire Brigade's first woman Commissioner, has helped to inspire people from all backgrounds into considering a role in the fire and rescue service and shown leadership on the mental health of her firefighters. I wish her all the best in her retirement."
Ms Cotton said: ""I feel honoured to have served London and I will do all I can to assist the safe transition of my responsibilities to the new London Fire Commissioner when they are appointed."
Grenfell United, a group for bereaved families and survivors, welcomed Ms Cotton's announcement.
A statement said: "This change in leadership is needed to keep Londoners safe. Sir Martin Moore-Bick raised serious concerns that the London Fire Brigade was an institution at risk of not learning the lessons of Grenfell.
"The phase one report has important recommendations for the LFB. The incoming commissioner must ensure that they move swiftly to ensure those recommendations are implemented.
"The LFB leadership must be determined in their efforts to ensure the lessons of Grenfell are learnt."
The first report from the Grenfell inquiry found that the London Fire Brigade (LFB)'s preparation for a tower block fire such as Grenfell was "gravely inadequate" and its lack of an evacuation plan was a "major omission".
In a statement, the LFB said that following consultation with City Hall it had been agreed that Ms Cotton will bring forward her retirement to the end of this year "to enable a timely handover" to the next commissioner.