Piccadilly Line disruption after fire alert and signal failure
31 January 2020, 08:40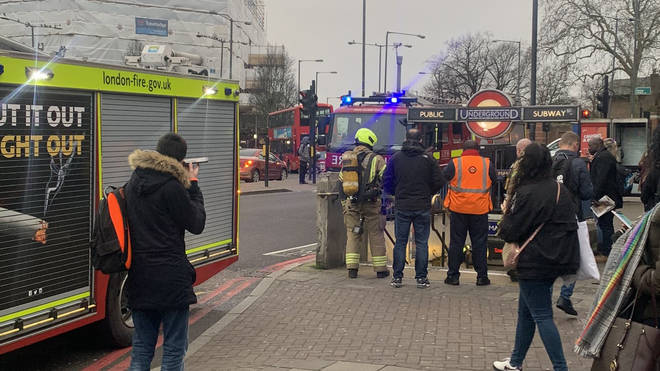 Manor House tube station in north London was evacuated after a suspected fire broke out with "smoke from billowing from a carriage."
The evacuation took place just before 8 am when smoke was spotted billowing out from underneath a carriage. People were reportedly "choked" by the smoke.
There are currently three fire engines in attendance.
Transport for London said: "The Piccadilly Line is suffering from severe delays on the entire line due to an earlier fire alert at Manor House and whilst we fix a signal failure at Boston Manor."
@TfL any news about the fire at Finsbury Park just been chocked because of the fumes! No warning on Piccadilly line about the fire and had to get off at Manor House where again there was all smoke!

— Ashley Smith (@Ashley_james16) January 31, 2020
An LBC producer who witnessed the incident tweeted: "Don't want to be overdramatic but today is Brexit and I've started the day by my tube catching on literal fire. Is it an omen?"
In a statement, TfL said: "Train services are now running again with severe delays to all destinations. Please continue to use alternative routes where possible."