Man in ambushed by two men 'armed with tasers' in attempted robbery
5 September 2019, 12:54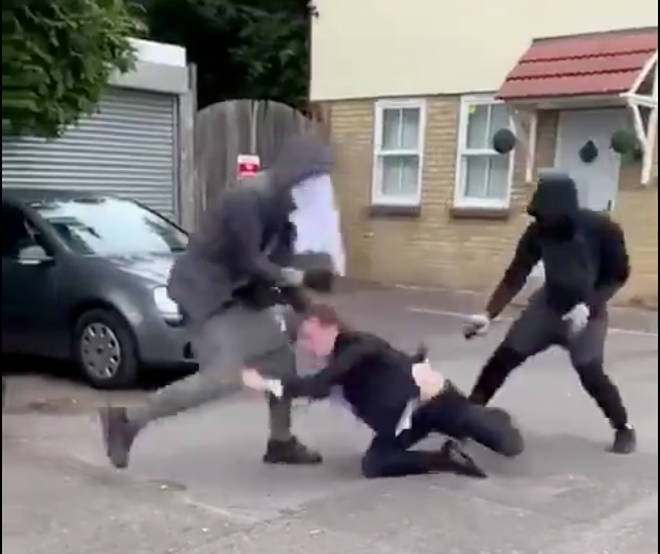 Shocking footage has emerged which shows a young man being ambushed by two men apparently armed with tasers as they attempt to steal his watch.
The clip shows the robbery which took place at Buckhurst hill on Tuesday.
It was shared online with the caption: "This happened this morning at 7.20am outside Roding Valley station.. This young man was targeted for his watch and they were using Tasers."
Two men are seen fighting with the victim as he lies on the ground, before he bites one of their legs.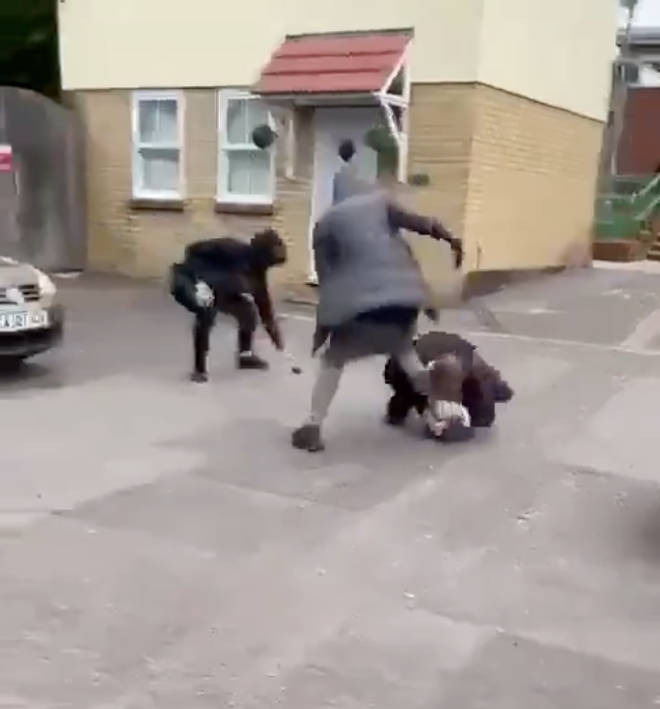 The assailants back off, before the crackle of tasers can then be heard in the video.
The man is heard shouting, "Come and f***ing help me" to onlookers.
Someone replies, "Are you calling the police?"
A Met Police spokesperson said, "At approximately 07:15hrs on Tuesday, 3 September, police were called to reports of a robbery outside Roding Valley underground station in Buckhurst Hill."
"A man was attacked and robbed by two men. He was not seriously injured in the incident."
"No arrests; enquiries continue."