The Face Of Justice? Man Jailed For Just 16 Months After Brutal Assault
23 September 2016, 06:57 | Updated: 23 September 2016, 08:10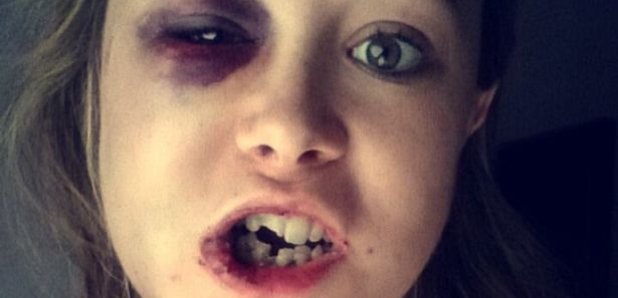 The man who battered his girlfriend, leaving her with a broken jaw and three broken teeth, was jailed for just 16 months yesterday.
Wayne Hoban was furious after girlfriend Stephanie Littlewood refused to have sex with him and puched her "40 or 50" times.
The young mum from Leeds shared photos of her injuries as she recovered in hospital after the attack on 2nd April.
Mr Hoban admitted unlawful wounding at Leeds Crown Court and was jailed for 16 months.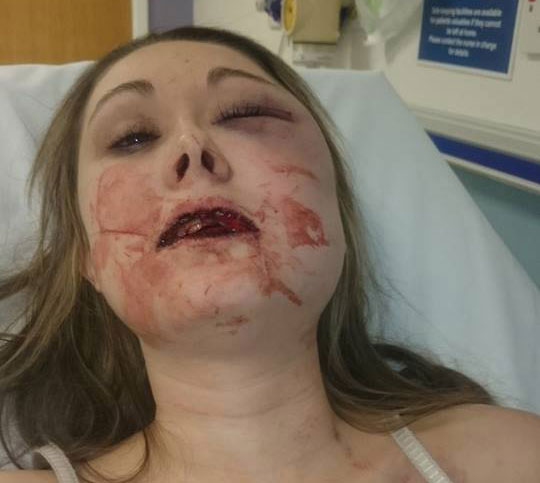 Writing on her Facebook page, she said: "He was in a foul mood with me all night and wanted sex with me but because I turned him down he turned angry and aggressive.
"Ragging me around my bed numerous times and slamming me back onto it leaving me in tears under the quilt, he walked out.
"Seconds later returning ragging the whole quilt off of me and throwing it onto the floor, gripping me by my ankle and pulling me off the bed, throwing me onto the floor he then sat on top of me and strangled me to the floor so I couldn't move, continuously punching me 40-50 times to the left side of my face breaking my jaw and knocking out 3 teeth (including a back one) also chipped my front top tooth.
"He knocked me unconscious and continued to beat me."
But Nick Ferrari says that sentence simply isn't touch enough for such a brutal act. Do you think Mr Hoban should have got a more severe status?