Man who ploughed into cyclists and police outside Parliament jailed
14 October 2019, 12:35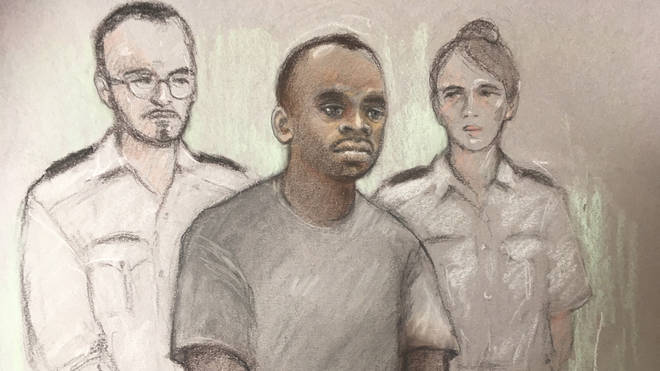 Salih Khater, 30, who ploughed into police and cyclists outside Parliament, has been jailed at the Old Bailey for life with a minimum term of 15 years.
Khater of Highgate Street, Birmingham, was previously found guilty at the Old Bailey on Wednesday, 17 July of two counts of attempted murder relating to the members of the public and the police officers respectively.
On sentencing, the Judge found that the offence has a 'terrorist connection' under section 30 of the Terrorism Act 2008 2008. Khater was sentenced to life imprisonment and must serve a minimum of 15 years before being considered for parole.
In August 2018 Khater drove form his home in Birmingham to London to carry out his attack. He claimed he'd made the journey from Birmingham to pick up a visa - but got lost.
On the 14th of August, Khater drove three times around Parliament Square. On his fourth lap, he suddenly veered off driving at speed.
Scotland Yard said he first struck a jogger crossing the road and left him lying on the floor with soft tissue injuries, abrasions and heavy bruising.
He then drove into, and through the middle of, 14 cyclists, striking some and causing others to fall to the ground. Six of them received injuries, including a broken collar bone and bruising.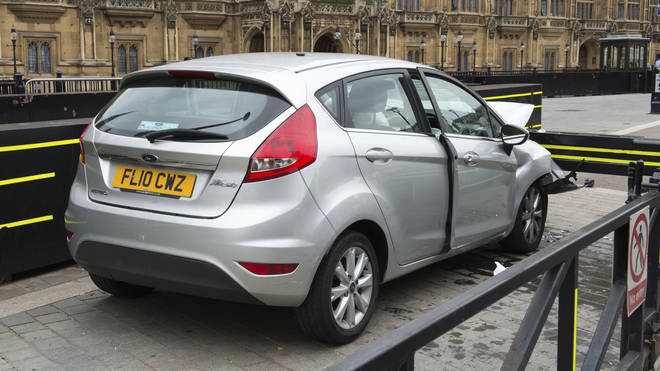 Police said Khater then swerved across the central traffic island towards Parliament and accelerated directly at two uniformed police officers manning a security barrier. Both officers only just managed to leap clear and avoid being struck as the car collided into the barrier.
He was then arrested by armed police who rushed to the scene.
Commander Richard Smith, head of the Met's Counter Terrorism Command, said: "I am pleased at today's sentence and that an extremely dangerous individual will be behind bars for a considerable time. This was a man who used his car as a weapon to attempt to kill as many people as possible spreading fear and terror. It was our view that this attack was carried out with a terrorist purpose and the sentence confirms this.
"I would like to pay tribute to the outstanding professionalism and bravery of all the officers who responded to this incident. Armed officers were on the scene within seconds and would not have known what other dangers Khater may have posed. The response of those officers and indeed, all emergency service responders to this incident was truly remarkable.
"My thoughts too are with all the victims of this terrible attack. Many were left with physical and psychological injuries, which are still impacting on their lives today. I only hope that today's outcome can give them some small comfort."
Alison Morgan QC had told jurors Khater's attack was "premeditated and deliberate" and had a terrorist motive, although the details were unclear.

Khater claimed he came to London to find the Sudanese embassy to get a visa but "got lost" around Westminster and panicked.

A jury rejected his explanation for the crash and found him guilty of two charges of attempted murder in July.

In mitigation, Peter Carter QC told the court Khater remained an "enigma" and he had still not offered an explanation for what he did.

He told the judge: "Had there been any evidence of any link between this man and a terrorist organisation or terrorist individual or had there been any connection that he had expressed any interest in or showed any desire to pursue any link to terrorism it would have been before your ladyship. There is not. The lack of evidence is not a proper basis for drawing a conclusion there is evidence of a terrorist connection."

But Mrs Justice McGowan found Khater had deliberately copied other terrorists as she jailed him on Monday for life with a minimum term of 15 years.

She said: "Your undoubted intention was to kill as many people as possible and by doing so spread fear and terror."