Manchester United fans attack vice-chairman Ed Woodward's house
28 January 2020, 23:19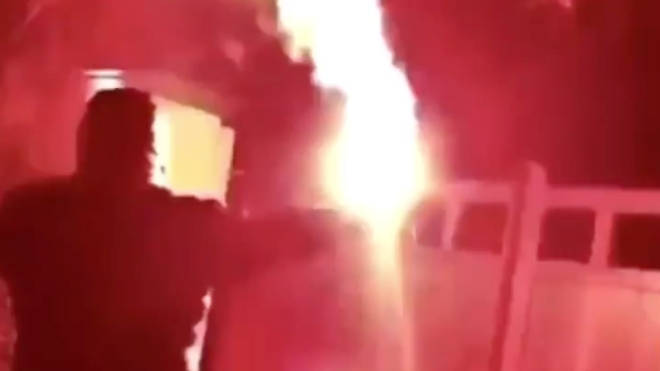 Manchester United have condemned fans who attacked the house of the club's executive vice-chairman Ed Woodward.
The Premier League football club deplored the "unwarranted attack" following reports of red flares being thrown at Mr Woodward's Cheshire home.
Videos posted on Snapchat showed hooded people hurling missiles over the gate of the property.
A caption on the footage read: "Ed Woodward's gonna die."
The club added that anybody found guilty of a criminal offence or trespassing could be banned for life from the club, as well as face prosecution.
Mr Woodward, who is married with two young children, was not in the house at the time.
Manchester United issued a statement saying: "Manchester United Football Club have tonight been made aware of the incident outside the home of one of our employees.
"We know that the football world will unite behind us as we work with Greater Manchester Police to identify the perpetrators of this unwarranted attack.
"Anybody found guilty of a criminal offence, or found to be trespassing on this property, will be banned for life by the club and may face prosecution.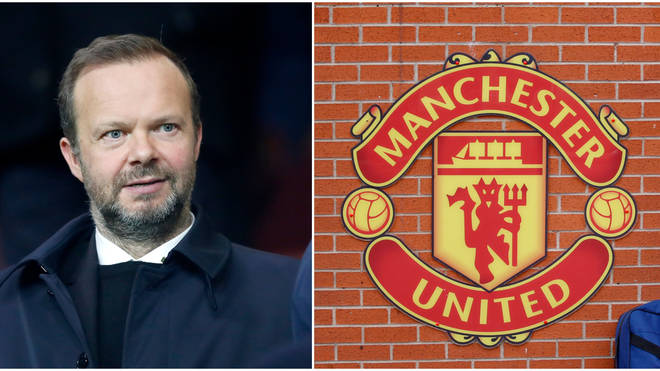 "Fans expressing opinion is one thing, criminal damage and intent to endanger life is another.
"There is simply no excuse for this."
United supporters have directed their anger at the vice-chairman recently following a string of poor results, failed transfers and the revelation he was being paid more money this season.
The 48-year-old has not been in attendance for their past three fixtures against Tranmere Rovers, Burnley and Liverpool.
In Saturday's FA Cup fixture at Tranmere, fans could be heard singing 'Build a bonfire,' 'Love United, hate Glazers,' 'We want United back,' 'Every single one of us f*****g hates Glazers,' 'F**k off Woodward' and  'F**k off Glazers.'
Manchester United currently sit fifth in the Premier League - 33 points behind leaders Liverpool - with Woodward considered the one to blame by many fans.
They face local rivals Manchester City in the second leg of the Carabao Cup semi-final on Wednesday, trailing 3-1.