Mark Field to stand down as MP at the next general election
17 October 2019, 22:37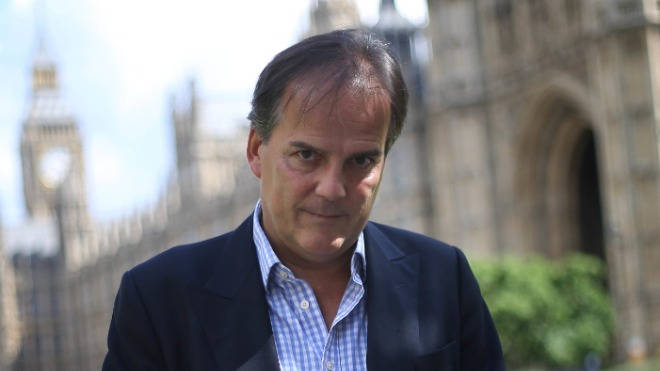 Conservative MP Mark Field has announced he won't stand as a candidate at the next general election.
The MP for the Cities of London and Westminster made the announcement on Thursday evening after Boris Johnson unveiled his new Brexit deal.
He has been the MP for the constituency for 20 years, and described the decision to stand down as "very difficult" and that he still believes the UK is better off inside or close to the European Union.
I have announced I will not be standing as a candidate for the Cities of London & Westminster at the next general election. I remain a Conservative MP.

See my full statement on my website: https://t.co/rJxuDvFhRM

— Mark Field MP (@MarkFieldUK) October 17, 2019
Talking on Brexit, Mr Field said: "I had dearly hoped that by the time of the next General Election these issues would have been resolved. However, it is increasingly clear that divisions over Brexit and our future relationship with the EU-27 will dominate and define domestic politics for many years to come.
"As you will appreciate these beliefs stand at odds with the current Administration's impatient approach to getting Brexit done.
"Yet even if the current proposed Deal passes – and naturally I shall support it – we must be clear what lies ahead will not be plain sailing.
He continued: "So the current speculation that a General Election may be imminent has forced me to reach the very difficult decision not to offer myself as your candidate for the next election.
"I cannot deny that coming to this conclusion has caused me great distress and anxiety in recent weeks.
"The truth is that emotionally and geopolitically I still believe in my heart that the UK would be better served by remaining in or very closely aligned to the EU..."
Mr Field is one of several Conservative MPs who have confirmed in recent weeks that they will step down at the next election.