Mattel launch new Barbie dolls with vitiligo and hair loss
27 January 2020, 16:34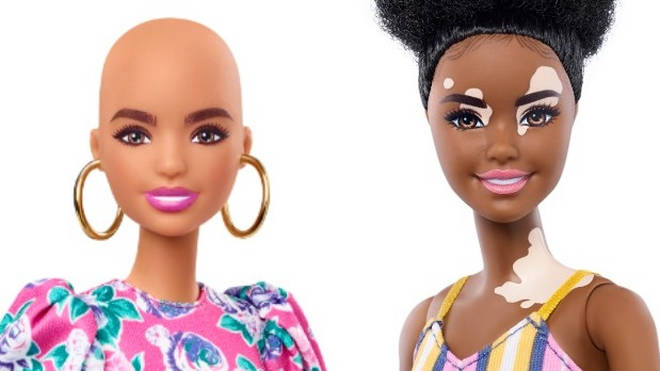 Two new Barbie dolls with the skin condition vitiligo and hair loss are to be sold this year, toy company Mattel has announced.
In a bid to make their famous doll brand more inclusive, the toymaker said it wants to provide a "multi-dimensional view" of beauty and "represent global diversity and inclusivity".
"If a girl is experiencing hair loss for any reason, she can see herself reflected in the line."
They plan to start selling the vitiligo doll in Spring 2020 and will launch the hairless doll at an unspecified date later in the year.
A prototype of the vitiligo doll was teased on Barbie's Instagram channel last year and fast became the channel's most liked post.
Vitiligo is a long-term condition where pale white patches develop on the skin, caused by the lack of melanin pigment in skin.
The two bestselling Barbie Fashionista dolls in the UK last year featured wheelchairs, according to the company.
The global bestseller from Barbie's 'Fashionista' range was a "curvy black doll with afro hair", it added.
A Ken doll with "long rooted hair" will also be added to the range next year.
The shift towards diversity follows years of criticism, with campaigners suggesting Barbie dolls, first launched in 1959, promote sexist stereotypes and unrealistic expectations of women's beauty.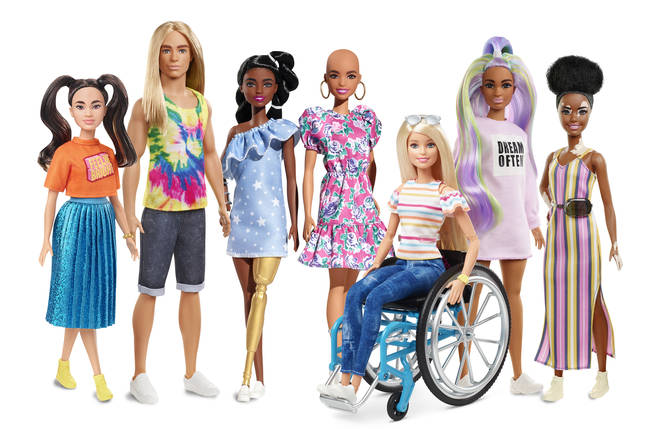 Last year, Barbie released a doll with a prosthetic limb after collaborating with 13-year-old Jordan Reeves, who campaigns to raise of young people with physical disabilities.
Jordan said: "I have always thought dolls are a really good way for kids to learn about disabilities.
"Kids have a chance to grow up learning about limb differences and amputees while they play."
Mattel is expected to launch a new prosthetic limb doll with darker skin in 2021.