Millions of people gather for day of climate strike protest action
20 September 2019, 01:21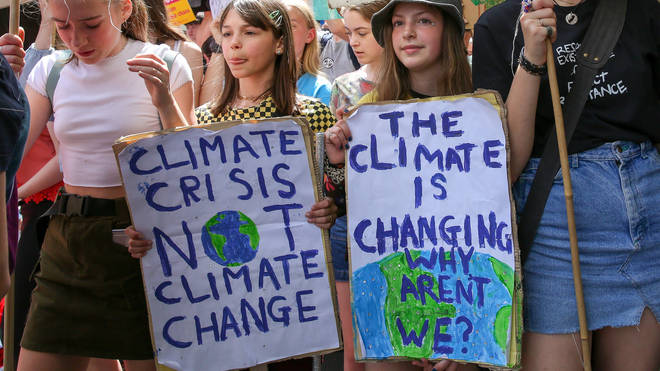 Millions of people across the world were taking part in a mass protest today demanding governments take greater action on climate change. The protests have been hailed as the largest climate protest in history.
Over 200 demonstrations are planned in the UK today, which have been inspired by teenage activist Greta Thunberg.
There will also be strikes in New York, Brussels, Paris and Johannesburg.
Tens of thousands of people across the country are expected to take part in student-led protests.
Activists, including teenager Greta Thunberg, are calling for politicians and businesses to do more to protect the planet.
Labour Leader Jeremy Corbyn is expected to address the London protest and hail the people spearheading the demonstration as an "inspiration", while he takes aim at Boris Johnson and Donald Trump's environmental track records.
Mr Corbyn will also single out Brazil's President Jair Bolsonaro over the devastating fires in the Amazon when praising those taking part in what could be the largest climate protests in history.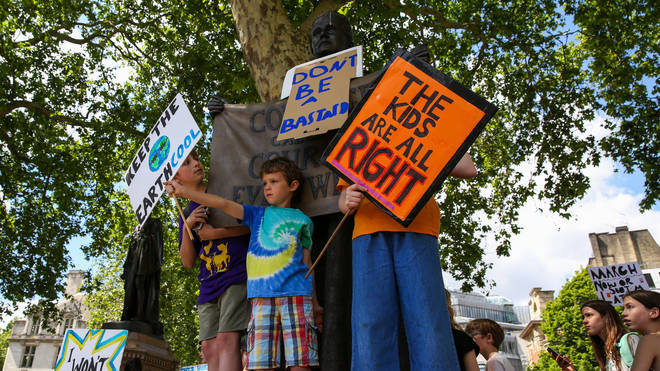 In London police have said they will be imposing conditions upon the Global Strike Youth 4 Climate protests.
Scotland Yard said intelligence reports suggested "serious disruption is an objective of this protest and is likely to occur."
The conditions imposed under Section 14 of the Public Order Act 1986 stipulate that:
- Any assembly by organisers, members, participants, associates, supporters and sympathisers of "Global Climate Strike" (whether or not they are members of this group) must take place in Millbank and Abingdon Street London, SW1P, from the stage area on South of Dean Stanley Street, to the junction of Abingdon Street with Parliament Square.
- Assembly cannot take place in any other part of London.
- Any assembly must conclude at 15:30hrs on Friday, 20 September.
In support of the protests, John Sauven, Executive Director of Greenpeace UK, said: "The school strikers have led the way in waking the world's leaders up to the climate crisis. It's time for the rest of us to stand with them in solidarity. They have shown that people power can move governments. The rest of us now need to step up and stand with the children demanding radical, systemic change, before it's too late.
"While many people are nervous about the scale of economic transition we need to preserve our climate, the young understand that if we want things to stay the same, things will have to radically change."