UK coronavirus death toll jumps by more than 500 in single day to reach 2,352
1 April 2020, 14:11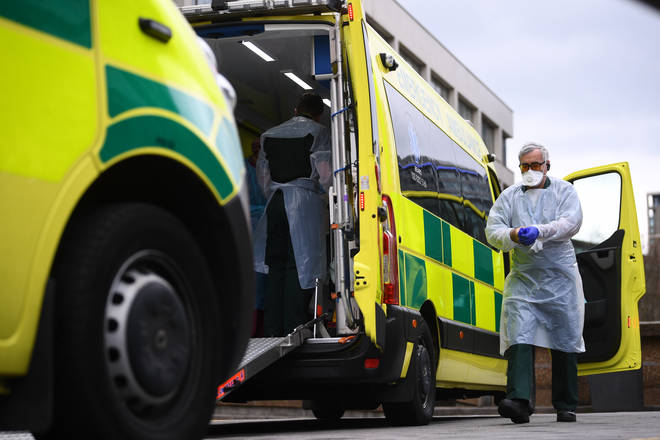 More than 500 people have died from coronavirus in the past 24 hours in the UK, taking the death toll to 2,352.
According to figures by the Department of Health and social care, 563 people died in the past day, making it the deadliest day yet.
As of 9am this morning, of the 152,979 who have been tested for the virus, 29,474 have tested positive - an increase of 5,324.
The youngest confirmed victim in the UK so far was 13-year-old Ismail Mohamed Abdulwahab from Brixton, south London, died in hospital in the early hours of Monday after contracting Covid-19.
He had no underlying health conditions.
More than £50,000 has so far been raised for his funeral.
For all the latest news on coronavirus, follow our live blog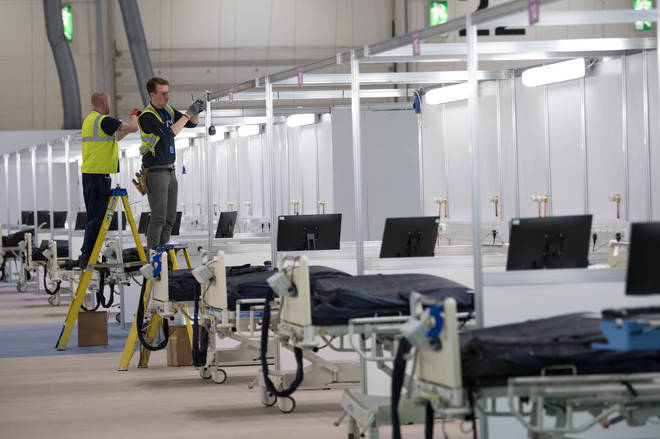 The news comes as the government scrambles to ramp up testing and increase critical care facilities to care for those who get seriously ill with the virus.
The NHS Nightingale Hospital is one of the centres being readied for an influx of Covid-19 patients in the coming weeks, and should be able to take its first patients this week.
There has been a growing furore over the lack of testing being done in the, and Housing and Communities Secretary Robert Jenrick tolday told LBC the Government was "trying to ramp up production of testing as quickly as we can".
He also said the government was working to secure the chemicals required for the tests.
But he was at odds with the UK's Chemicals Industry Association who insisted today that the UK has all the required chemicals for the tests.
Mr Jenrick said the priority is testing NHS staff, revealing over the weekend 900 healthcare workers were tested for coronavirus.
He told LBC's Nick Ferrari today that the NHS tested "8,240 people" but they now have the capacity to test "more than 12,000" people per day.
But the minister said testing had proved slower "than we would have liked to increase production to the level we need as a country" but he said access to some reagents were an "issue".
He said getting access to "all of the ingredients" had proved "something of a challenge."
More to follow...