Mother tells of desperate struggle after motor neurone disease diagnosis
20 September 2019, 08:33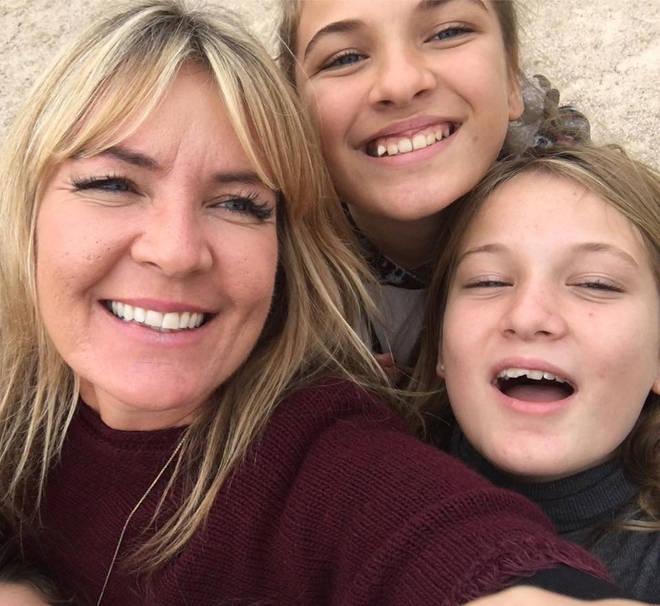 A mother who has been diagnosed with terminal motor neurone disease has said that living with the condition is "devastating, scary and heartbreaking."
Helle Hobbis was diagnosed with a form of the debilitating condition the day before her 47th birthday.
Mrs Hobbis, from Chiselhurst, south East London, was a fitness fanatic who would regularly run, ski, swim and dance until she was told she had Amyotrophic Lateral Sclerosis, a form of the condition which devastated her body within the space of just 18 months.
She has lost her ability to climb stairs or walk more than 20 metres, even with a walking frame.
She cannot do any housework, cook, bathe herself or even turn in bed.
"It felt hopeless"
Mrs Hobbis went to three different neurologists before being given her diagnosis in October 2018.
When she found out, her first though was her children and she tearfully told doctors: "Oh my God I don't want to die".
She said she explained to her neurologist: "No, I cannot die, I am a mother of three teenagers'".
"The next few weeks were very tough, I cried myself to sleep most nights. I felt that I had to hide it from my kids, putting on a brave face each day," she said.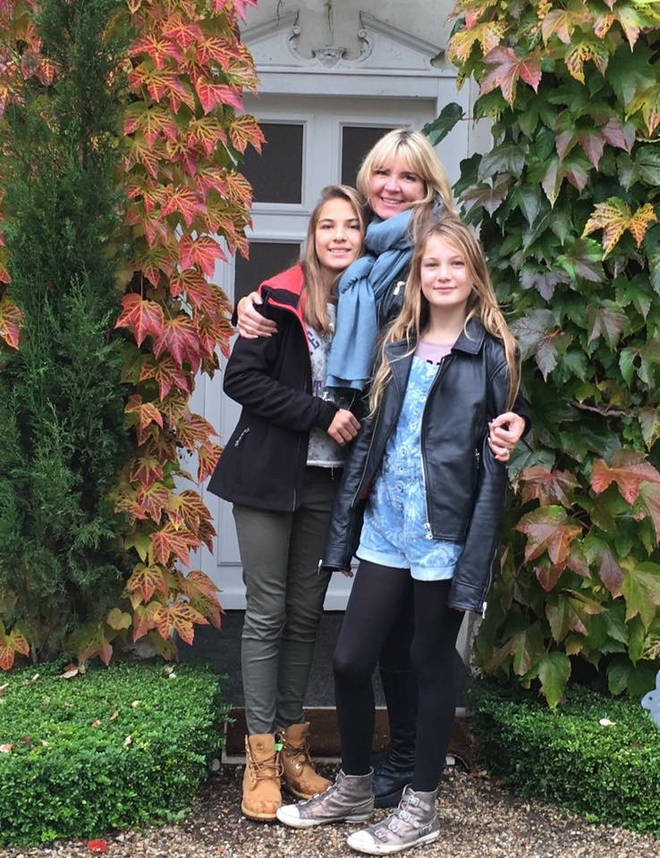 Helle's children found out about her condition on the family summer holiday to Italy.
Her husband sat each of their children down and told them the devastating news.
"They all knew about the disease having seen the film about Stephen Hawking," Helle said.  
"Of course there was a lot of tears and it was heartbreaking, no child should have to go through this."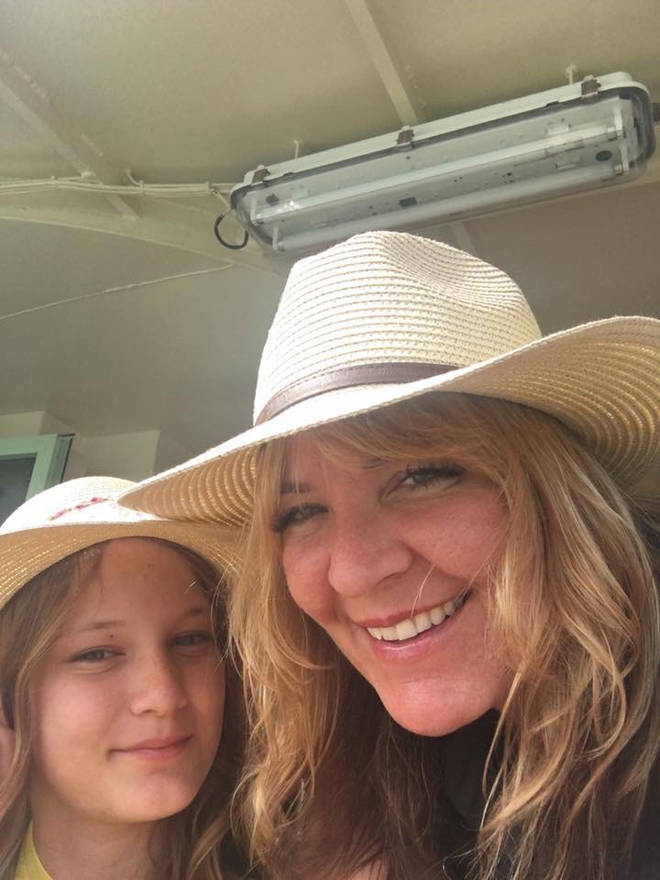 What is ALS?
ALS is a form of Motor Neurone Disease. It is terminal, and affects the nerve cells in the brain and spinal cord. The motor neurones, which send signals between the brain, spinal cord and muscles throughout the body, begin to progressively deteriorate. As the motor neurones die, the brain loses muscle control, and sufferers lose the ability to move, speak, eat and eventually breathe. This progressive deterioration means that ALS suffers die within a few years.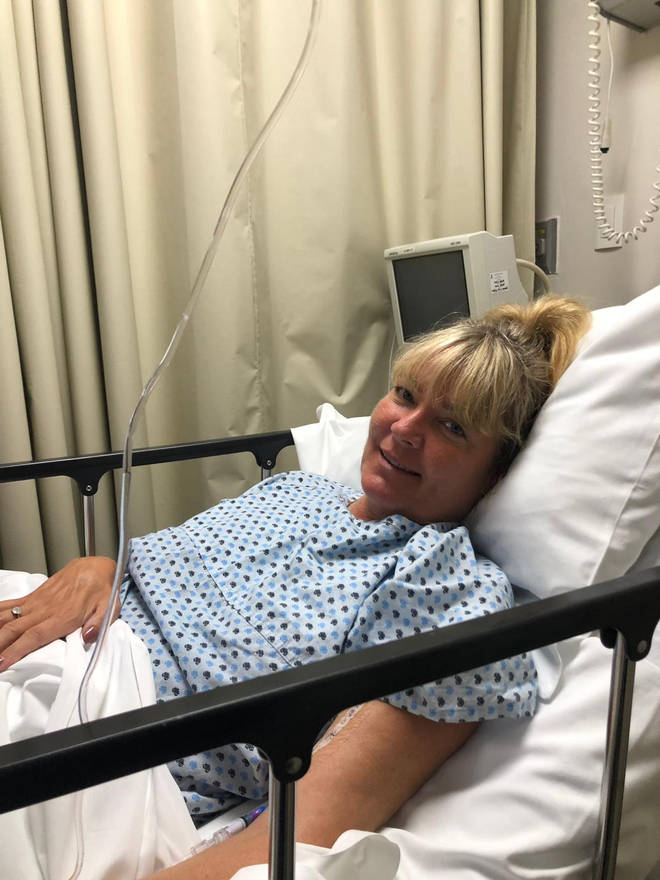 The severity of her illness means that she cannot work, and needs a full time carer.
Her husband has also had to give up work.
His care allowance is just £70 per week, effectively paying him 40 pence an hour.
Helle says this has left her family in "deep financial trouble".
"The relationship has changed from man and wife to patient and carer," she said.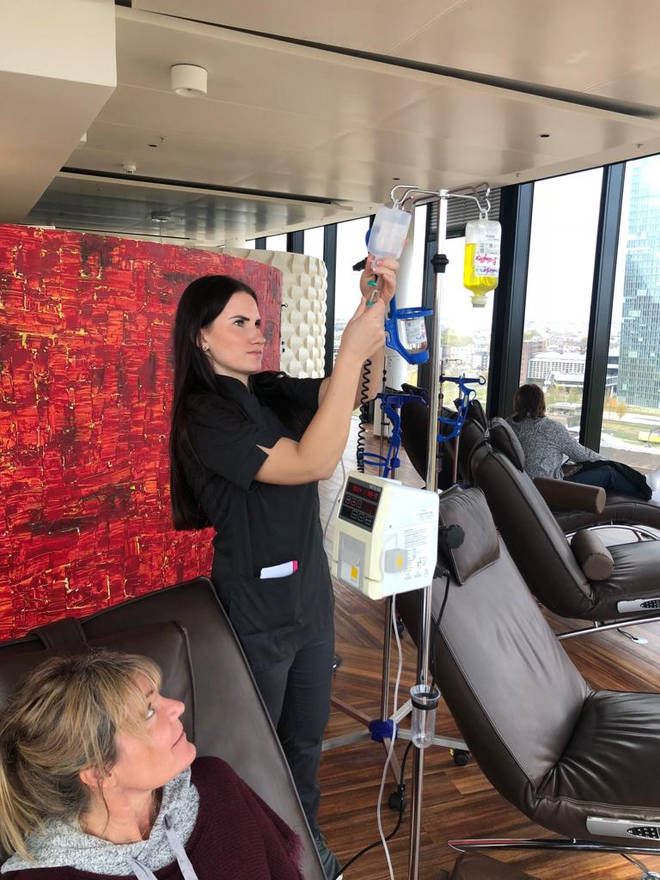 Treatment
After being diagnosed in 2018, Helle has had to travel across the world for treatment.
Four months after her diagnosis she travelled to Germany for a two week detoxification therapy to combat the Lymes disease she had contracted as a result of ALS.
The therapy helped to recover her red and white blood cells, which were lower than people receiving chemotherapy.
In February, after suffering a pulmonary embolism, Helle headed to Mexico for stem cell therapy.
The treatments cost £33, 000 per session, and a minimum of three was required.
The treatment is also extremely risky, as stem cells are flushed through the brain via the heart, which brings a high risk of stroke.
Helle explained: "My pension allowed me to pay for the first two treatments, but it won't stretch to a third".
"If I had a different terminal illness, the health system would pay tens of thousands to cure it"
Speaking about her treatment in the UK, Helle said: "With ALS they offer nothing, and this is despite various treatments and trials across the world".
"The only thing they give you here in the UK is Riluzole, a drug with very little benefit and which has a lot of side effects."
"It is administered at the final stages of the disease, when you are usually already paralysed, being fed through a tube and can communicate only by staring at letters on a board."
"I felt that I had just been giving a death sentence and had been offered no help to try and fight the disease," she continued.
"I find it despicable that British neurologists can't or won't even tell you about these potential hopeful positive treatments."
"Instead the effect is to remove hope."
The most promising trial is a stem cell therapy available in the US.
Helle explained that this therapy has seen people diagnosed with ALS regain the ability to walk a little after being wheelchair bound.
However, for someone to be a part of this trial, they must be an American citizen.
"The depressing fact is that most ALS sufferers can only watch the lucky few American's on the trial getting better, whilst we ourselves are getting worse," Helle said.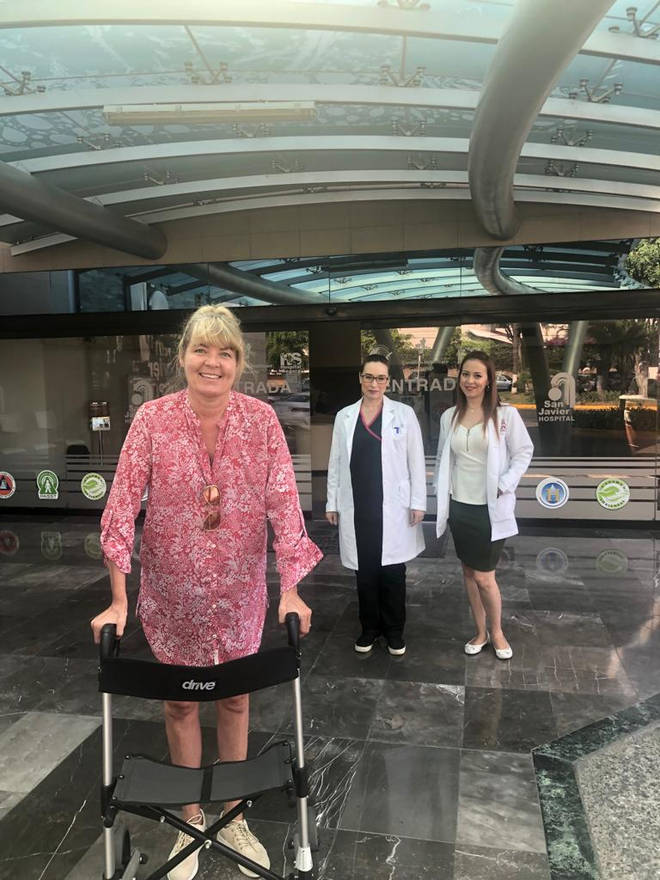 The next steps
She has three possible options to try and slow the progression of the illness.
Currently none of these treatments are available in the UK, either on the NHS or through private medical care.
The cost of the treatments is £75, 000, and Helle is crowdfunding to raise the money for her treatment.
She explained: "These treatments will stop at the progression or even better make me stronger and able to take care of myself."
"Even the smallest donation will make a world of difference to me and help me live longer to see my children grow up."
When asked what she will do if the treatments work, Helle said: "My aim is to get better and then spend all my time helping others to do so."
"So in answer to your question how will I celebrate? I will celebrate by being able to help other ALS patients."
To help Helle get the surgery she needs, you can donate through her GoFundMe.