Mother who lost son in Bestival crash in 2012 criticises lack of action on coach tyre law
28 February 2020, 09:00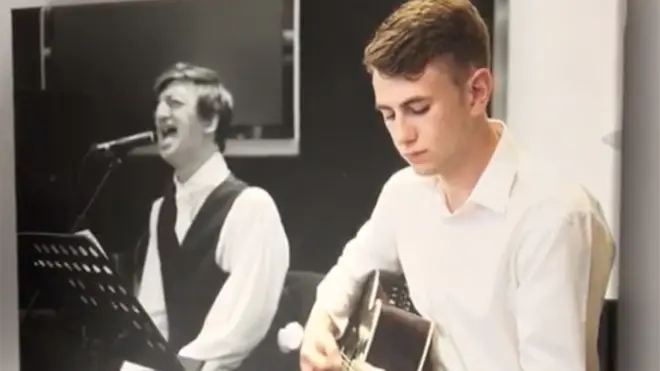 A mother who lost her son in a coach crash seven years ago has called on the Transport Secretary to implement a law that was promised to her a year ago.
Frances Molloy's son, Michael, 18, was killed when the coach he was on crashed on the A3 in Surrey while he was coming back from the Bestival music festival in 2012.
It was later found the crash happened because a 19-year-old tyre on the bus blew out – killing Michael and two others, including the driver.
12 months ago, Frances spoke to then Transport Secretary, Chris Grayling, who promised that the government was planning to ban tyres that were 10 years or older on buses and coaches.
This followed a consultation that was brought forward by the Tyred campaign.
Frances told LBC News: "We knew this anniversary was coming up and I feel let down. They've told me this is something they are going to do and yet here we are a year on.
"We've written to Grant Schapps through my MP, Maria Eagle, in January. We are now at the end of February and we've heard absolutely nothing.
"It's a very simple thing to implement. But the problem is once these things go out of the public eye, that's when you start to see things slip through the net again because people think it's gone away.
"I've lost my 18-year-old son and all he did was get on a coach to come home and because of an old tyre he's not here.
"The government know this, they've agreed with me on it, they've said they will put in legislation and, a year on, we're still not getting any reply from our calls for answers."
Garstand and Halewood MP Maria Eagle spoke to LBC News about the delay after she and Frances had written a letter to the Transport Secretary in January asking for an update.
She said: "There's inevitably going to be some delay. However, I think it's well beyond the time now that they should have got this done.
"Everyday that you leave it, there's still that danger on the road and there could be more tragedies on the roads because of dangerous old tyres."
Killing Eve actress, Jodie Comer, who supports the Tyred campaign, has joined the calls for urgent action from the government.
She tweeted saying: "This is beyond cruel and the silence is deafening.
"The very least you can do is provide an update for a legislation that was promised to be looked at and put into place a year ago.
"Grant Schapps, give Frances and the families affected the peace of mind they deserve!"
LBC News wrote to the Transport Secretary and the Department for Transport asking for an update on this proposed law.
A DfT spokesperson said: "The government is committed to improving road safety. We're currently analysing more than 1,100 responses to our consultation and will publish next steps in spring."