Mourners gather for funerals of London Bridge terror attack victims
20 December 2019, 12:39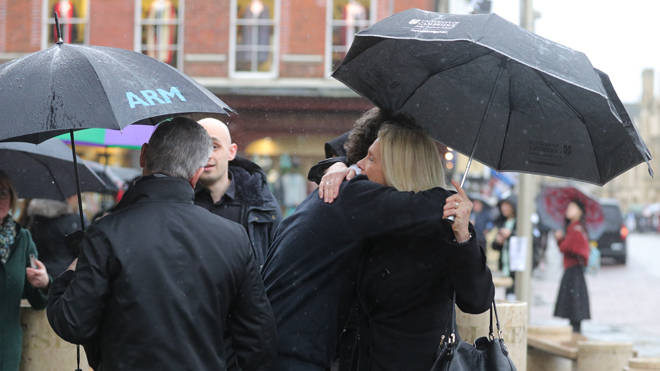 Mourners were gathering today for the funerals of London Bridge terror victims Jack Merritt and Saskia Jones.
A funeral cortege for Mr Merritt arrived at Cambridge City centre outside Great St Mary's Church this afternoon where relatives were gathering to honour the young man who lost his life in the attack by Usman Khan on London Bridge last month.
Family and friends of Khan's second victim Saskia Jones were gathering today for a church service in Stratford-Upon-Avon.
A poetic tribute was left for Saskia Jones in the order of service for the event. The poem by Nicole Lyons, read: "I hope that someday when I am gone, someone, somewhere, picks my soul up off of these pages and thinks, 'I would have loved her."
At Mr Merritt's funeral mourners listened to a series of indie music tracks including This Charming Man by The Smiths, and Into My Arms by Nick Cave.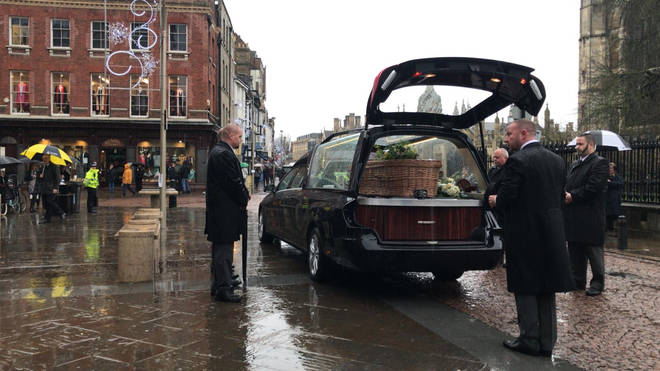 Ms Jones, 23, and 25-year-old Jack Merritt were killed by Usman Khan during a prisoner rehabilitation event at Fishmongers' Hall in central London last month.
The family of Ms Jones have hailed the Cambridge graduate as "a brilliant, caring daughter, granddaughter, niece, cousin, friend and colleague".
In statement released earlier this month they thanked people for their messages of support, saying it was "made very clear that Saskia is held in the highest esteem by many people and that she had touched so many lives in a short time".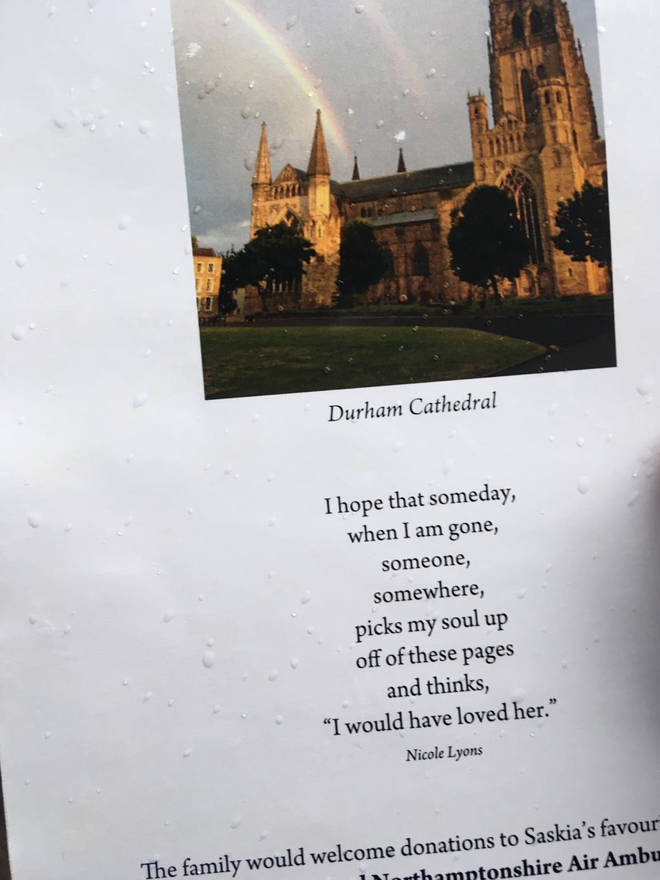 Mr Merritt, also a former Cambridge student, was described as "proud" and "absorbingly intelligent" by his father.
Paying tribute earlier this month, David Merritt said: "Jack was fiercely loyal. Jack loved music, art, eating good food with his family, and having more than one pint with his mates.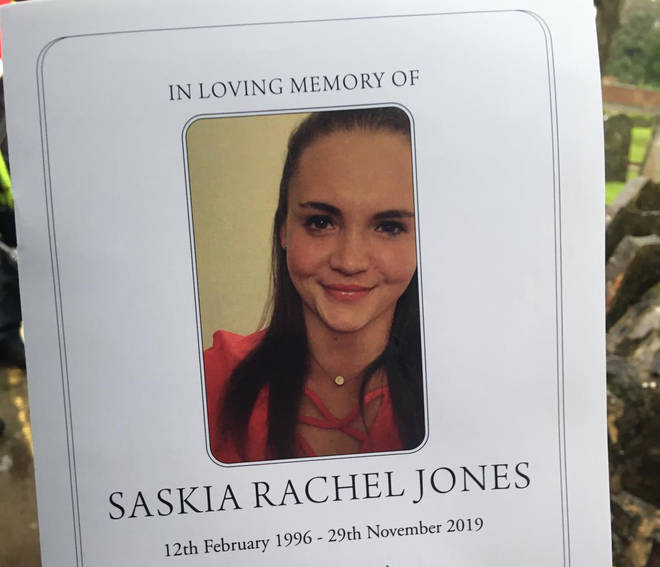 "Jack believed in the inherent goodness of humanity, and felt a deep social responsibility to protect that."
Mr Merritt and Ms Jones were both course co-ordinators on Cambridge University's Learning Together programme, which aimed to bring offenders and people in higher education together to "study alongside each other".
Professor Stephen Toope, the university's vice-chancellor, urged alumni in an end-of-term email to remember the values the pair embodied, writing that their work as "transformational".