Nazanin Zaghari-Ratcliffe's husband fears she has caught coronavirus in Iranian prison
29 February 2020, 16:02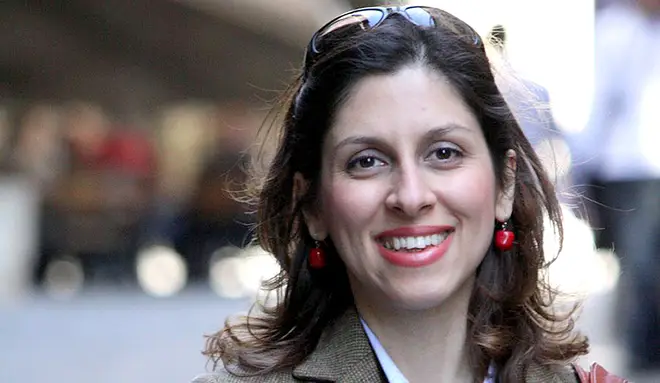 Nazanin Zaghari-Ratcliffe, the British-Iranian woman detained in an Iranian prison, has contracted suspected coronavirus, according to her husband.
In a message posted on social media, Mr Radcliffe said: "Following today's phone call with Nazanin, the Free Nazanin Campaign can confirm that she (and we) now believe that she has coronavirus inside Evin prison, in part due to the lack of hygiene materials made available to prisoners.
"We are concerned by the prison authorities refusal to test her, and the wider suppression of coronavirus inside the Iranian prison system."
It continued: "We call on the UK government to insist that Nazanin is tested for coronavirus immediately, and is treated properly.
"We further call on the Prime Minister to take charge as part of his coronavirus efforts to ensure that British Iranians held hostage in Evin Prison are diplomatically protected."
The Free Nazanin campaign also confirmed on Twitter that they believe she has the virus.
Ms Zaghari-Ratcliffe has been imprisoned in Tehran since 2016 after being convicted of spying, despite Iran failing to provide evidence for the charge.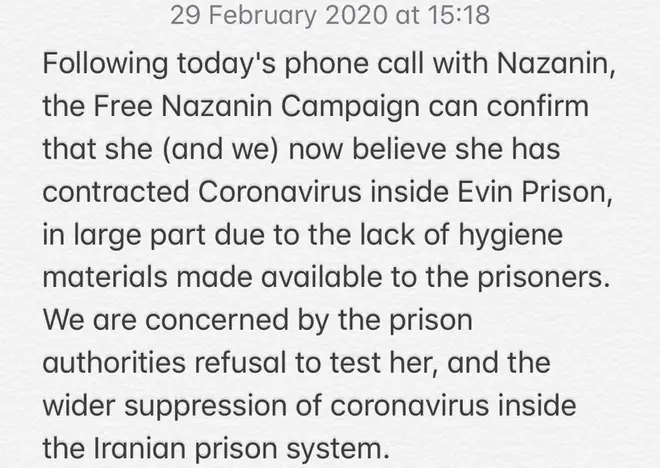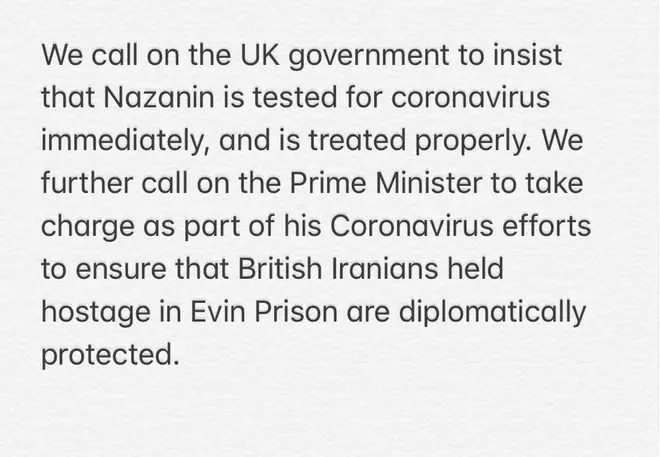 Ms Zaghari-Ratcliffe told the campaign: "I am not good. I feel very bad in fact. It is a strange cold. Not like usual. I know the kinds of cold I normally have, how my body reacts.
"This is different. I am just as bad as I was. I often get better after three days. But with this there is no improvement. I haven't got one bit better."
"It has been a sore throat for days now. Really bad. It is now more than five days – with a severe sore throat that is not going away.
"At the beginning I had a runny nose and a cough. Now I have this continual cold sweat  I have a temperature, though not all the time. The past couple of days I have been shivering every night. The past couple of days I have had nausea – feeling like I am about to vomit, though I do not.
"I have difficulty breathing and pain in my muscles, and fatigue. I do not pant, but I am finding it hard to breathe. And I am just very, very tired. I have a real tiredness, and a heavy head. I am too tired to do anything.
"For a long time this has not felt like a normal cold. These symptoms have lasted almost a week. I know I need to get medicine to get better. This does not go magically."
An Iranian health ministry spokesman said the virus had killed 43 people in the Islamic Republic, with 593 confirmed cases.