Neighbours of London Bridge attacker tell of "reclusive" man who lived next door
30 November 2019, 11:43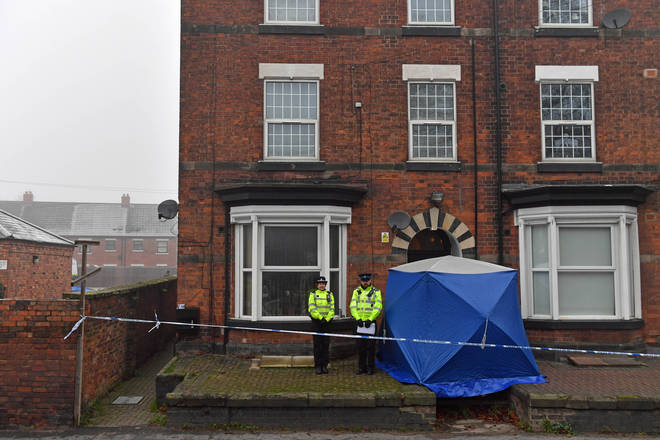 A resident who lives in a flat yards from the London Bridge attacker has told how terrorist Usman Khan was a "reclusive character" who "kept himself to himself."
Neigbour Callum told LBC News it was a "shock" to find out he was living so close to someone who went on to kill two people in a knife rampage on London Bridge.
He told LBC News the police searches so close to his home were "very disconcerting".
Police were searching a three-storey block of flats in Woverhampton Road, Stafford today.
Local resident Callum told LBC News: "It's certainly a shock, it's very disconcerting that it's so close. It's a shame as it gives Stafford a bad name. I've lived here all my life and never known anything like it."
The local resident said that the photo that has been released of Usman Khan "must be a good ten years old, if not older than that."
He says the London Bridge attacker looked different to the image released, and was notably "a lot more well-groomed".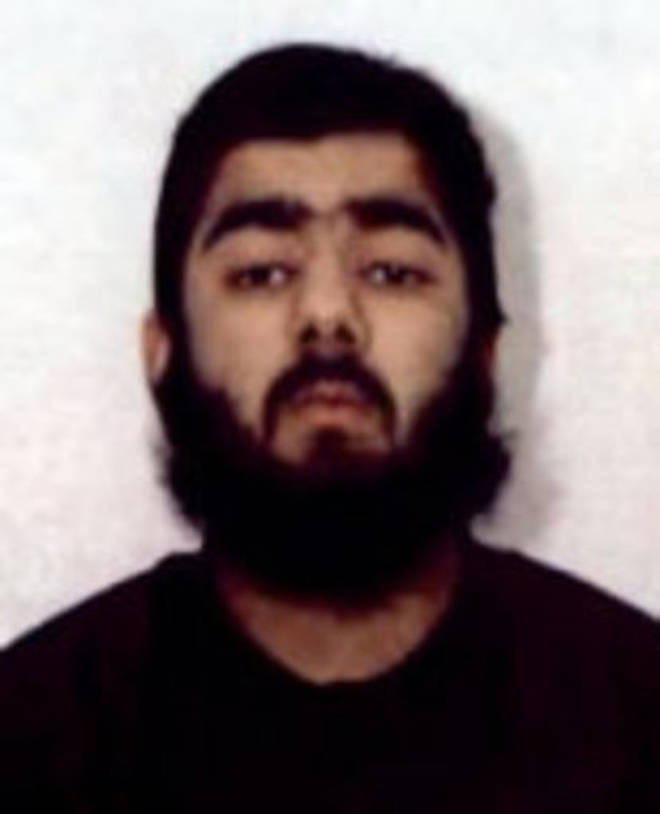 Callum said various neighbours had seen Khan "knocking about the area" but believes" with what he was planning I imagine he was quite a reclusive character, he seemed to keep himself to himself."
The flat under investigation in Stafford lies approximately 16 miles (26 km) north of Wolverhampton, 18 miles (29 km) south of Stoke-on-Trent and 24 miles (39 km) north-west of Birmingham.
Metropolitan Police Assistant Commissioner Neil Basu said Usman Khan were "not actively seeking anyone else" over the attack.
Usman Khan, who was shot dead by police on London Bridge yesterday was a convicted terrorist who had been jailed for plotting to bomb the London stock exchange.
He fatally stabbed a man and a woman and injured three others during the terror attack on Friday.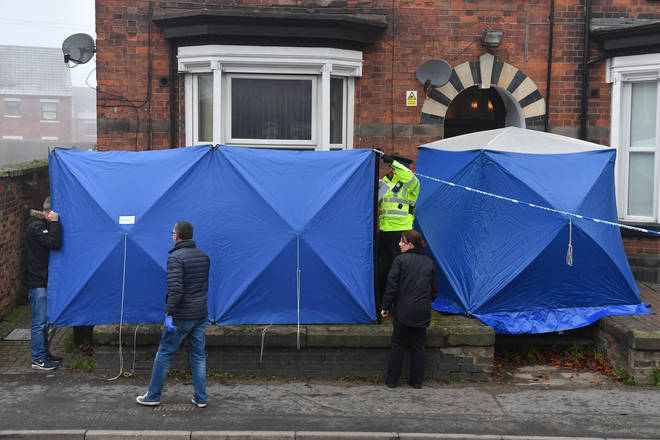 Justin Lightfoot, who lives in a nearby street, said he instantly recognised Khan when a friend showed him a mugshot of the 28-year-old in a media report on Saturday morning.
Mr Lightfoot said he had never seen Khan, who was wearing Western clothing, carrying anything or walking with anyone else.
"It's just frightening when somebody lives so close to you - you don't know what's going on so near to your home.
"I've seen him for probably the last three or four weeks. Whether he was there longer or not I don't know.
"When I came home from work last night I saw the police here between half four and five o'clock. There was a couple of police cars, a police car across the road.
"I had this feeling it might be something to do with that (the London Bridge attack) and then when I heard it on the radio last night and it said Staffordshire and then Stafford... it's just frightening."
Other residents said they had seen police speaking to other residents of the three-story block of flats on Wolverhampton Road after officers sealed off the building.
Another resident, whose house overlooks the flats, said: "I've certainly seen police there before, but what for I'm not sure.
"I haven't seen the man who lived there for at least a week or so."