Scotland's NHS mental health services 'driving people to start own support groups'
20 September 2019, 13:55
People in Scotland are setting up their own mental health support groups to cope with overstretched NHS services, Global's Newsroom has learned.
Campaigners say the nation's limited services need a shakeup to give patients the help they need.
Unofficial 'lived-experience' sessions are becoming more popular due to the length of time it takes to see a psychologist after a trip to the GP, which is currently around 18 weeks.
More people than ever, particularly men, are attending unofficial groups run by others who are living with mental health issues like anxiety, depression and post-traumatic stress disorder (PTSD).
Michael Byrne, 50, from Glasgow, set up his own support group after being diagnosed with Complex PTSD, and has since started his own business aimed at educating employers about mental health in the workplace.
His group meet at bar in the Stepps area of the city every Thursday night. It is advertised and run purely through social media and word of mouth.
Michael, who was close to taking his own life in 2018, is now using his experience of trauma and mental health to help others.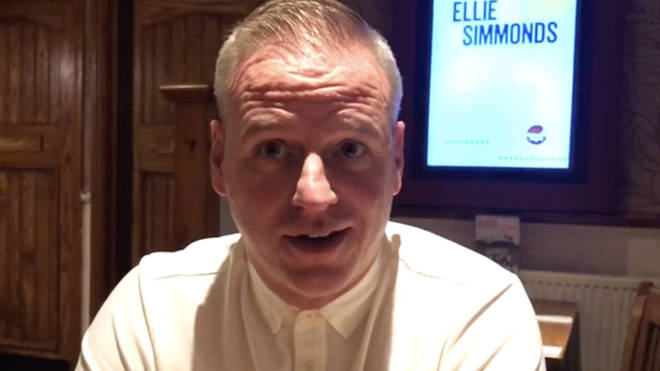 He said: "That gap, where you go from GP referral to being seen, what do you do in those weeks?
"There are no support groups for PTSD in Glasgow. I was going to support groups where, with the best will in the world and intentions of people, my illness far exceeded that of others.
"With the lack of resources for the NHS - I think we'll start to see more of these groups will happen. Certainly for men.
"There was nothing like this when I was going through the adversities that I was going through".
The Mental Health Foundation say it shows that the NHS needs greater support.
Lee Knifton, Director of the MHF in Scotland: "When you've got a common mental health problem, and you go to your GP and you go into primary care, there is far too long a wait to receive support for things like depression and anxiety.
"Even things like self-harm and other issues, we've got a big treatment gap and we need to find a way to resolve that.
"What we need to do is invest more, and the main thing is to get the waiting lists and times down if we can.
"Quite often when people receive support from psychologists, talking therapy, which is the first sort of thing someone should receive when dealing with anxiety and depression they're broadly satisfied.
"The problem you have is often it doesn't last long enough, it takes too long to get there, and there's not somewhere to refer people on to at the end of that if they still need ongoing support."
Scotland's Health Secretary says the government is investing £15.5million on tackling waiting times, as well as recruiting 800 new mental health professionals.
Jeanne Freeman said: "I completely appreciate if you are in mental distress, you need help when you need help and waiting for it isn't do-able in many instances. Tackling those waiting times really matters."
If you need support or emotional support please ring Samaritans 24-hour helpline on 116 123 or email jo@samaritans.org.