Nicola Sturgeon demands 2020 Scottish independence referendum
15 October 2019, 17:32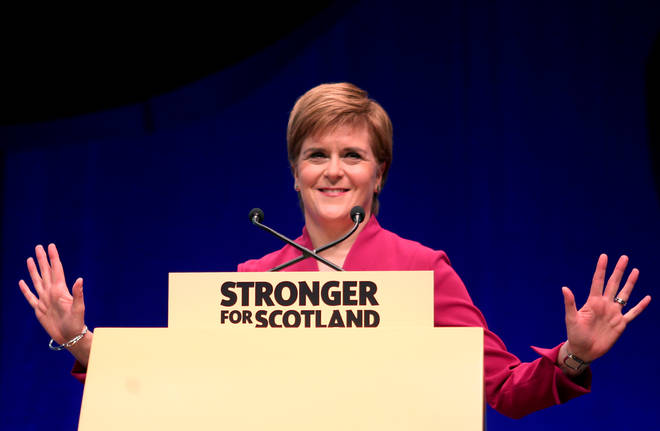 Scottish National Party leader Nicola Sturgeon said she is planning to lay the legal groundwork for indyref2 by the end of the year.
The First Minister for Scotland told the SNP conference in Aberdeen she was "utterly sick" of Westminster and Brexit, saying the union with the rest of the UK was "unsustainable."
Ms Sturgeon confirmed she will ask the UK government for its formal consent to implement a second referendum by the end of 2019.
She declared: "Our job is not just to deliver a referendum. Our job is to deliver independence. My call is that the referendum must happen next year.
"And we are getting ready. By the New Year, we will have completed our legislative preparations ... and I can confirm today that before the end of this year I will demand the transfer of power that puts the legality of a referendum beyond any doubt."
The Scottish politician told the party the Westminster system is "broken utterly beyond repair" and received a standing ovation for her declaration.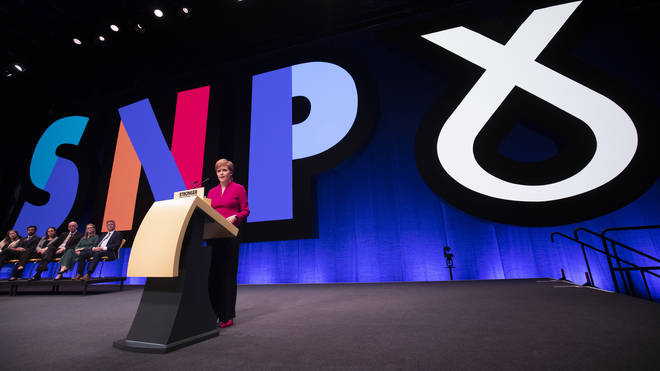 Ms Sturgeon added: "It is time to place Scotland's future in Scotland's hands; to take our own decisions and chart our own course; it is time to play our part in building a better world."
She said Scotland could be a "new country founded on hope and a vision of shared humanity and compassion, a light in a world that seems dark."
However, she stressed any referendum must be held legally in order to be recognised on the international stage, unlike the disputed 2017 referendum in Catalonia.
For another ballot to go ahead, the UK government needs to grant a Section 30 order which is something it has repeatedly said it will not do.
Scottish people voted to remain in the UK by 55 per cent to 45 per cent in the 2014 plebiscite.
The Scottish First Minister told the Aberdeen conference that the question should not be what her party will do if a Section 30 is refused by Westminster.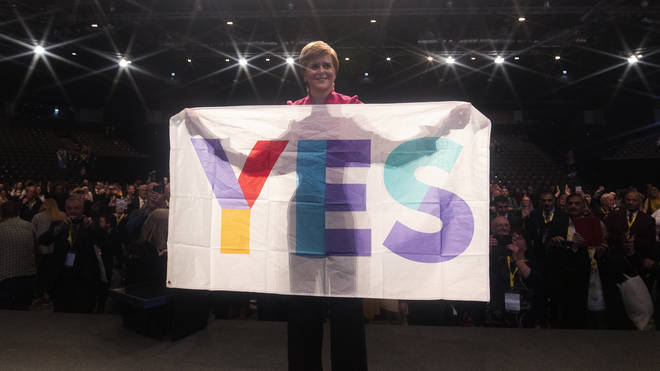 She said: "The question should be demanded of the Westminster parties - what gives you any right to deny people in Scotland our ability to choose our own future?
"The Westminster refusal is not sustainable. We can already see the cracks appearing.
"Just like us, they know there is going to be a referendum. And they know that when there is, Scotland will choose independence."
She also criticised Brexit, saying it was a "disaster" and "a symptom of a deeper problem" in Westminster.
Ms Sturgeon added that No Deal was "unthinkable" and a Boris Johnson proposed deal "would not be much better."
Speaking about independence, the leader of the SNP told conference Scotland's economy has "extraordinary strengths" such as energy, tourism, manufacturing and digital technology.
She said: "Scotland's national income is higher per head than countries like France, Japan and New Zealand.
"So do not ever let anyone tell you that Scotland is not rich enough to be independent, because we most certainly are."