'Not a day went past that we didn't say I love you' widow's moving tribute to slain PC Andrew Harper
14 October 2019, 16:17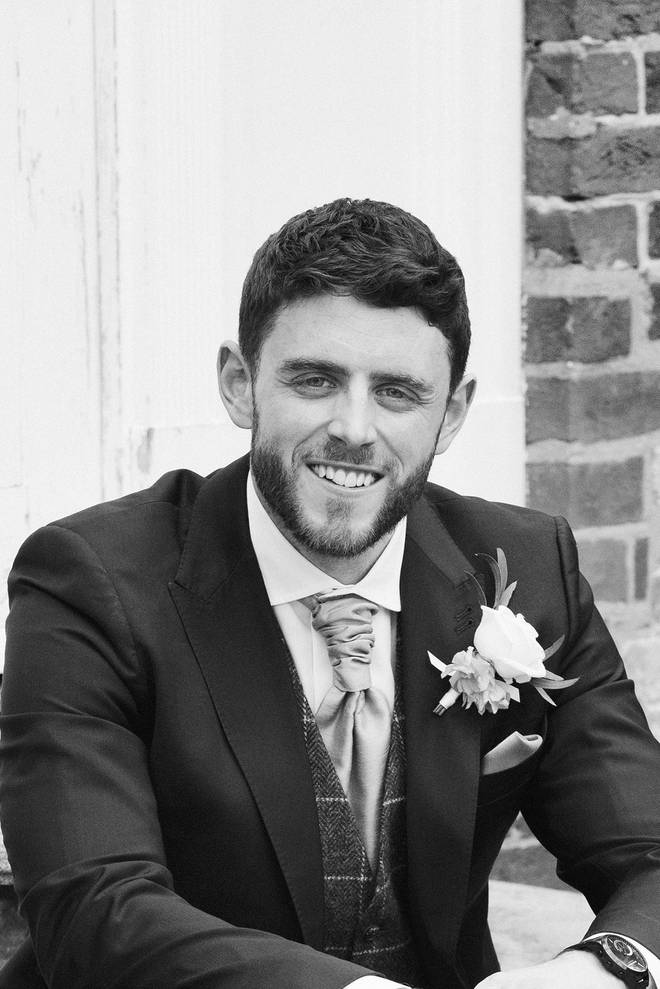 Hundreds of mourners have attended the funeral of PC Andrew Harper who was killed on duty, where his wife and colleagues have read tributes.
Uniformed colleagues of PC Andrew Harper have lined the route as the cortege made its way to a private service at Christ Church Cathedral in Oxford.
The 28-year-old died from multiple injuries when he was dragged under a vehicle on a road in Berkshire on 15 August, after attending a reported burglary.
Members of the public paid their respects outside the church before the service, which was attended by 800 mourners.
The coffin was draped in a navy flag with a police crest on the side and was carried into the cathedral at 11:00 this morning by six officers in full uniform.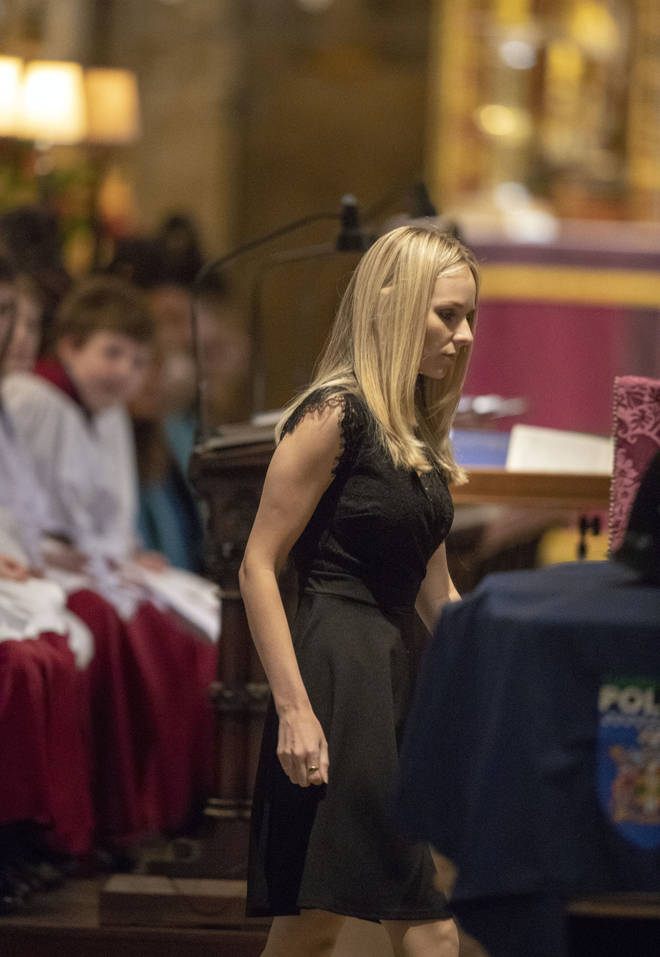 PC Harper's widow, Lissie, read a eulogy at the funeral.
The pair had been together for 13 years but had married just four weeks before his death and were waiting to go on their honeymoon when Andrew Harper was killed.
She began: "Today I would like to remember and honour the kind brave and lovely man we all know. We are all here just for you, Andrew.
"From the ever sweet, lanky, red faced boy passing me notes in class, to the strong and loyal man you grew to be. I have always known how special you are.
"Not a day went past that we didn't say I love you."
She continued: "You used to tell me we were a team and that we would get through all of life's hurdles together, how I wish you were here with me now. The hardest challenge of all is losing you."
Speaking about his career with the police, Lissie said: "Although Andrew was strong he was also unfailingly kind, a gentle giant with a heart of gold. He wore his uniform with pride and vowed to challenge the bad and celebrate the good.
"Andrew was so many things to many of us, husband, best friend, brother, son, uncle, nephew and colleague. The kindest of kind and sweetest of sweet ."
Ms Harper said: "If there's one thing Andrew taught me it was to not sweat the small stuff and to treasure each day as if it is a gift. Every time I feel down and without hope I can hear his kind words in my ear telling me to keep going, Find laughter, seek happiness.
"Forever more I will live each day for you Andrew, every moment of joy, peace, and love I promise to think of my husband and feel lucky to have known him as much as I did, more than anyone.
"He was my hero and his spirit will live on in my memories forever.
"My lovely boy, I miss you more and more as the days pass into weeks, my love for you will never fade, the sound of your laugh will stay with me. Your beautiful smile and warm embrace will fill my dreams and comfort me as you always have."
The poem "Stop all the Clocks" by W H Auden was also read.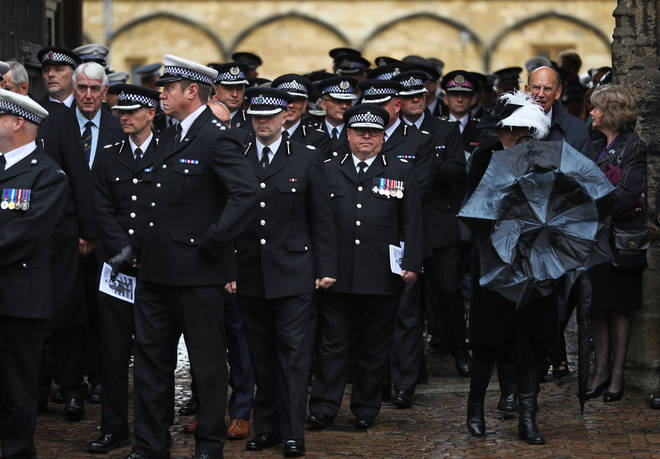 A tribute was also read by his colleague PC Jordan Johnstone, of the Roads Policing and Tactical Support Unit.
He told the church PC Harper's dedication and love for his job.
"I first met Harps at police training college. Amongst the many new faces, you can't help but notice someone who has to duck under every door. That coupled with an enormous smile made him someone I just had to talk to."
"He excelled through his training and in the words of his tutor, "Andrew's flair for the job was immediately apparent."
He continued: "I remember Harps' first day on traffic. He arrived in the office with a clean white hat, shiny boots, and an incredible range of tupperware. Each one of his five a day in a different pot and easily identified with their different coloured lids. This was a theme that continued throughout his career."
"Our time at Amersham was a mixed bag. Being in the police is one of the hardest, yet most rewarding jobs in the world.
"We were involved in pursuits, we gave CPR, we worked Royal Weddings, and we delivered life changing messages. All of this was made bearable through the fun we had as a team. We laughed, we joked and we never stopped smiling."
He joked: "So… how will we remember you? I asked a few of our colleagues on their thoughts of where this paragraph might go.
"One of the most consistent topics was his love of food. Like a Hobbit his day revolved around the seven meals required to keep those massive feet moving.
He finished with a quote from Roald Dahl that "was written" about PC Harper.
"I began to realise how important it was to be an enthusiast in life. He taught me that if you are interested in something, no matter what it is, go at it full speed ahead.
"Embrace it with both arms, hug it, love it and above all become passionate about it. Lukewarm is no good. Hot is no good either. White hot and passionate is the only thing to be."