Emiliano Sala post-mortem CCTV footage pair jailed
20 September 2019, 04:42
Two people "driven by morbid curiosity" who accessed CCTV footage of footballer Emiliano Sala's autopsy examination have been jailed.
CCTV company owner Sherry Bray, 49 and her employee Christopher Ashford, 62 from Wiltshire admitted three counts of securing unauthorised access to computer material in February.
Sherry Bray's company was contracted to provide camera coverage for the Bournemouth mortuary where footballer Emiliano Sala was taken after his body was recovered from the English Channel in February.
At Swindon Crown Court the judge said the offences were "driven by morbid curiosity" and in Ashford's case, "forensic science".
The judge said they had taken place within "a culture" at the company where staff watched post-mortem examinations even though they "had no justification to do so".
Judge Peter Crabtree jailed Bray for 14 months and Ashford for five months.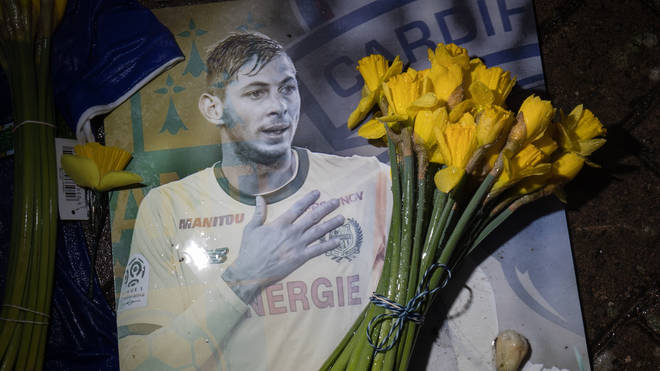 The pair had remotely viewed images of the post-mortem being conducted on Mr Sala, replaying the clip before Bray sent a picture of it to a family member on Facebook Messenger.
The footage was widely shared on social media and when Bray realised a police investigation was underway, she deleted the file from her phone and asked Ashford to do the same.
The court heard Bray sent a screenshot to her youngest daughter, while Ashford let a friend photograph the screenshot he had taken.
In a police interview, Ashford admitted watching post-mortem examinations, admitting he had a "morbid fascination" with them.
Bray's phone was seized and two images of the Argentine player's body were discovered, which the court heard had been taken from the screen of the mortuary CCTV.
At an earlier hearing, Bray pleaded guilty to offences of computer misuse and perverting the course of justice, while Ashford pleaded guilty to offences of computer misuse.