Paul Gascoigne: Ex-footballer 'lied and lied and lied'
16 October 2019, 16:15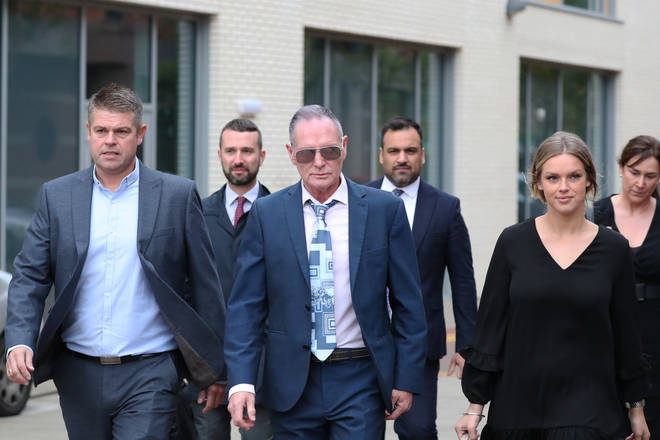 Ex-England footballer Paul Gascoigne "lied and lied and lied" when he told a jury he kissed a woman on a train to comfort her, a court has heard.
Teesside Crown Court heard Paul Gascoigne say he kissed a woman on the lips because he wanted to "protect" her after hearing a fellow train passenger make fun of her weight.
He is accused of sexual assault after a passenger on a train said he gave her a sloppy, drunken kiss in August last year.
In his closing speech to the jury, prosecutor William Mousley QC said of Mr Gascoigne's account: "Right from the start, members of the jury, he lied, and lied, and lied.
"He lied right up to and including the time when he was giving evidence in court yesterday.
"There's an obvious reason as to why he lied and that's because he knows he is guilty of sexual assault but wants to put up a smokescreen, cause a diversion, suggest it was not, as it so obviously was."
In her closing speech to the jury Michelle Heeley QC, defending, told jurors the former footballer kissed a woman who was not expecting it and did not like it, but that did not make him a sex offender.
Speaking about the alternative charge, she said: "You may think, 14 months after this incident, this is really a sexual assault or nothing."
The jury has gone out to consider its verdict.
They have been told they can consider a lesser, alternative count of assault by beating if they clear him of sexual assault.
The trial continues.