People's Vote march to begin as MPs debate Boris Johnsons Brexit agreement
19 October 2019, 11:29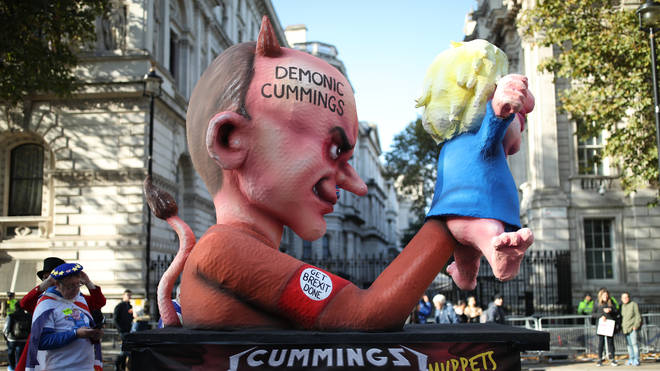 Protesters are making their way to London from across the country ahead of the vote on Boris Johnson's deal.
The People's Vote march for a Final Say on Britain's departure from the EU will head to Westminster as MPs debate the new deal in the House of Commons.
Hundreds of thousands of protesters are expected to gather in London for a 'People's Vote' march, causing widespread disruption to the city.
The campaign group promises it will be "one of the largest protest marches Britain has ever seen".174 coaches are transporting thousands of people from across the UK, some as far away as Inverness - 554 miles from central London.
Mr 'Stop Brexit' Steven Bray, was resplendent in a Union Jack jacket, top hat and EU flag trousers as he stood outside Parliament shouting "stop Brexit" at MPs as they arrived for a historic Saturday sitting of Parliament.
A pro-Brexit protester with a loudspeaker approached later approached him shouting 'Traitor!'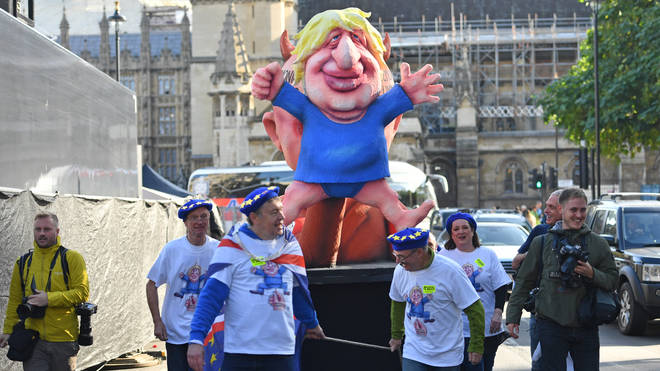 The People's Vote campaign said: "We cannot let this broken Brexit be forced on the British people.
"It's now clear that this is a crisis that cannot be settled by our Prime Minister or his Government. It can only be settled by us, the people.
"That's why we're marching together in London on Saturday, October 19th for the Final Say on Brexit."
Protesters from Wales posted on Twitter that there were 5 buses heading to the capital from Cardiff.
The Met Police said the march was due to start at 12:00pm with demonstrators moving off around an hour later.
Transport for London said the demonstration would leave Park Lane and head to Parliament Square. It is believes the demonstration would start at 12:00pm.
The march will go via Piccadilly, St James's Street, Pall Mall, Cockspur Street, Trafalgar Square and Whitehall.
Demonstrators from Shropshire said "we need a #FinalSay."
Richard Clayton, 49, from Knutsford, Cheshire, said he was protesting against Brexit because of its potentially "devastating" effect on the country.

"The thing is, we all know is it going to be devastating now. It is going to impact every single person. The only thing we don't know is how long it is going to be for," he said.

"The vote was full of lies and 'Project Fear' was 'Project Reality' all along."