Hundreds of starlings mysteriously plummet dead from the sky onto rural road in North Wales
11 December 2019, 15:13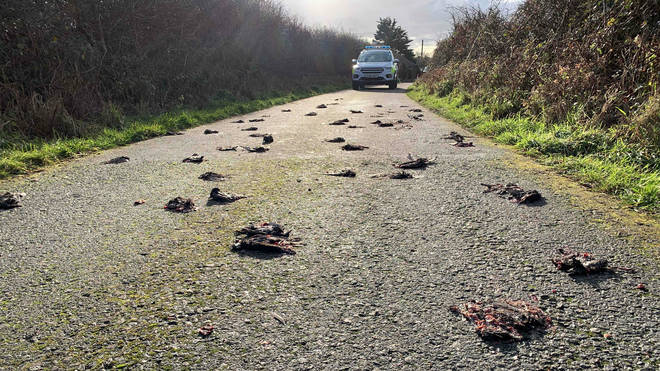 Police have been left baffled after hundreds of dead starlings were found on a rural road in north Wales.
225 of the birds were found on the "unclassified road" in Anglesey, while "many others" were in the hedges lining the lane.
North Wales Police said the incident, reported around 3.40pm on Tuesday, was "very strange" and they "didn't know how it had happened."
100s of dead starlings have died on an unclassified road in Anglesey. Some have been seized for tests. At this stage we are keeping an open mind as to the cause of death. pic.twitter.com/bLXWakIXlK

— Tîm Troseddau Cefn Gwlad HGC/ NWP Rural Crime Team (@NWPRuralCrime) December 11, 2019
Officers from the Animal and Plant Health Agency have collected some of the birds to test their cause of death, including examining whether they had been poisoned.
A member of the public told North Wales Live that she had seen the "massive flock" flying overhead before they appeared to land and eat something in the road.
The NWP Rural Crime team are appealing for anyone in the area at the time to get in touch with information.