Police chief quits amid explicit photo investigation
18 December 2019, 07:53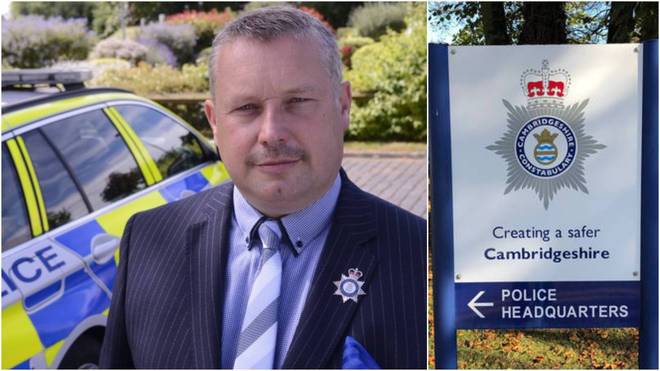 A police chief has quit and is being investigated after allegedly sending explicit images to a member of the public he met at his HQ.
Elected Police and Crime Commissioner Jason Ablewhite, 47, quit last month after three years into the job.
Mr Ablewhite is said to have sent Facebook messages with the photos to a 50-year-old woman after she toured Cambridgeshire Police's headquarters in Huntingdon, The Sun newspaper reports.
The woman told the newspaper she "cried her eyes out" after receiving the pictures from the father-of-two and felt so "violated" she was sick.
She complained to senior cops and Mr Ablewhite, 47, resigned as Police and Crime Commissioner for Cambridgeshire last month.
A spokesman for the police watchdog said: "Our investigation into allegations of criminal offences against Mr Ablewhite is ongoing.
"At the conclusion of our investigation we will make a decision whether to make a referral to the Crown Prosecution Service."
The woman told the newspaper what started as flirting by Mr Ablewhite ended nine days later with him sending her the crude images of his privates.
After Mr Ablewhite quit Deputy Police and Crime Commissioner Ray Bisby took over the role
Mr Bisby said the resignation was "something I wasn't expecting" adding the new job was "not a position I was looking for."
In a statement, the IOPC said: "Initial information indicates the former PCC exchanged a series of messages with the adult member of the public through social media."