Security alert in Elephant and Castle over 'car filled with fertiliser'
11 March 2020, 12:16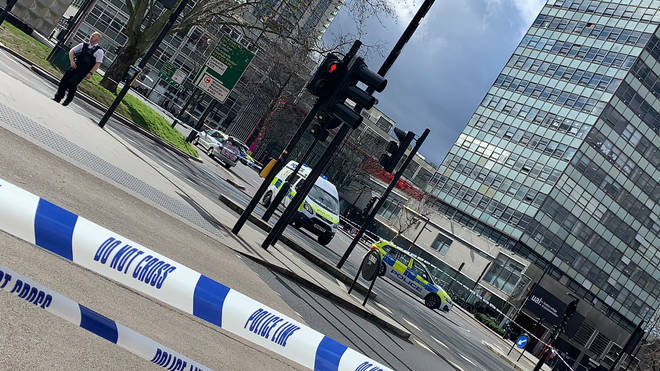 Police shut busy roads in the Elephant and Castle area of London after responding to reports of a "suspicious vehicle".
Photos and videos captured at the scene on Tuesday afternoon showed a stationary Toyota Previa with its boot open at the large roundabout outside the station.
It appeared to be packed with sacks that witnesses said may have been "fertiliser".
Speaking to LBC News, Michael Hodges said he was told to evacuate a building nearby as police swooped in.
He said: "Car in the road for ages with boot open, police arrived, questioned someone, dog unit came and went.
"They then locked the front of the college building and we were told to evacuate from the back."
The Metropolitan Police later said it had responded to reports of the "suspicious vehicle" and after inquiries was standing the situation down.
Roads are due to reopen shortly.