Police warn of danger ahead of Extinction Rebellion London Underground protests
16 October 2019, 20:01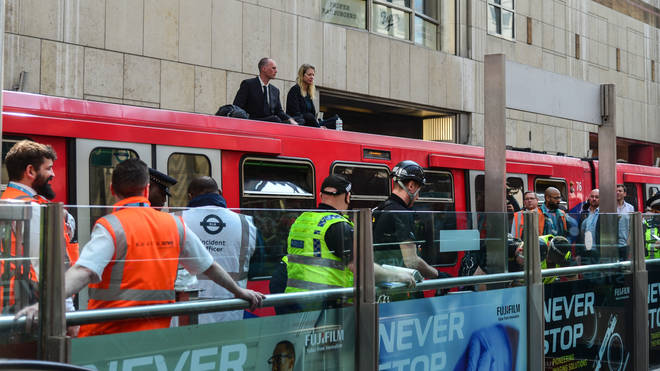 Police have warned Extinction Rebellion of the danger their planned protests on the London Underground could cause to commuters.
Environmental activists from XR affinity groups are planning to "non-violently disrupt" Tube services on Thursday, but it is not yet known which lines or at what time.
Extinction Rebellion activist Rupert Read suggested during an interview with Sky News that the action would take place on "one Tube line for a few hours."
The protest has been condemned by the British Transport Police, who said "any action goes against what they campaign for" and warned that the disruption could cause a "dangerous scenario."
They said patrols across the Tube, DLR and other rail networks will be increased, including officers trained in protestor removal.
Extinction Rebellion said in a statement on their website that "in any other circumstances, these groups would never dream of disrupting the Tube but this is an emergency."
They added: "The MET Police, British Transport Police and RMT have been told about this action as part of a plan to make sure the actions are carried out peacefully and safely.
"The actions have been designed to be as safe as possible for both participants, passengers and workers.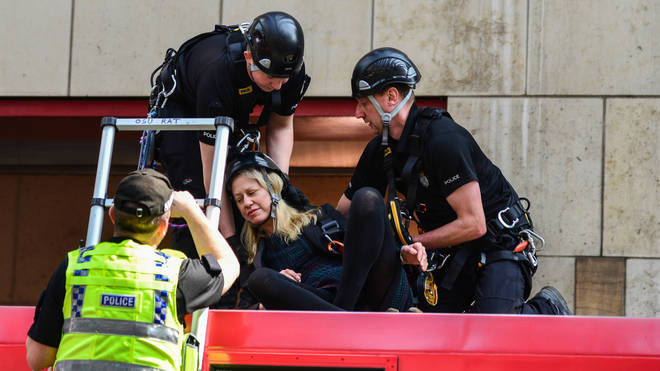 "Participants will peacefully break the law in order to stop the Tube and then will wait to be arrested."
Assistant Chief Constable Sean O'Callaghan, said: "Since Extinction Rebellion started their recent action, we've been working alongside our partners in London to keep disruption to an absolute minimum.
"We are really disappointed that they have since announced fresh action on the London Underground network. The Tube and rail networks are one of the greenest transport methods in London, any action goes against what they campaign for and will only cause misery for London's commuters.
"In addition to this, we've made it clear to Extinction Rebellion that disrupting Tube services could create a dangerous scenario where some trains are stuck within tunnels with hundreds of passengers on board.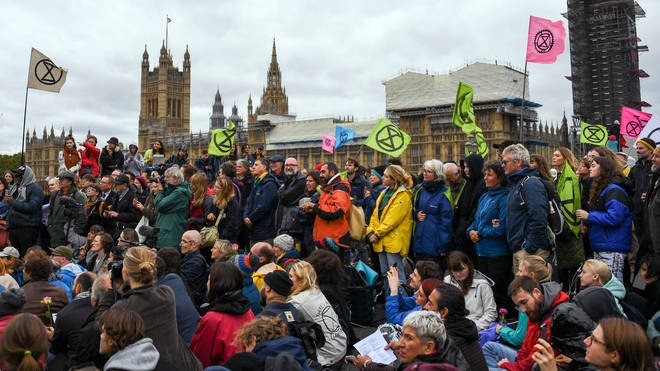 "Likewise, trespassing or obstructing Tube services could create a serious hazard to protestors.
"Nevertheless, we will have a number of additional officers on patrol, in particular those trained in protestor removal.
"Those who are responsible for unlawfully disrupting the network can expect to be arrested for obstructing the railway, a very serious offence which could lead to imprisonment.
"We hope that Extinction Rebellion will reconsider these plans, however if there is disruption we would ask passengers to check before they travel with Transport for London and National Rail Enquiries."