Pound soars as Johnson announces Brexit deal
17 October 2019, 12:30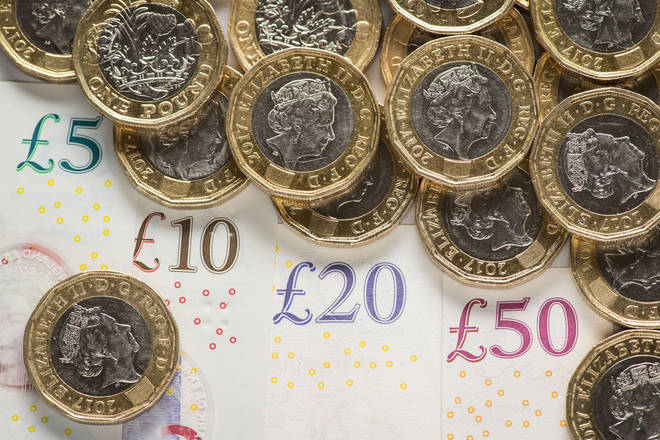 The pound has jumped in value after it was announced a Brexit deal had been agreed between the UK and EU.
Sterling surged against the Euro, Dollar and other major currencies on confirmation of a Brexit deal being agreed.
It jumped more than 1% against the dollar, reaching $1.29.
The pound also jumped against the Euro, and was trading above €1.16.
The rise comes after Boris Johnson said the UK and EU had reached a "great new deal".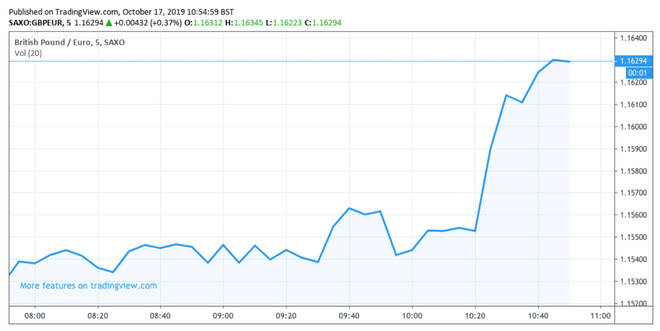 European Commission President Jean-Claude Juncker said: "Where there is a will, there is a deal - we have one!"
He stated: "It's a fair and balanced agreement for the EU and the UK and it is testament to our commitment to find solutions. I recommend that [EU summit] endorses this deal."
The deal will still need approval of both the UK and EU parliaments.
The DUP has announced that it cannot support the deal, saying they could not support it "as things stand".
David Cheetham, chief market analyst at Xtb trading, says that the pound came "within a whisker" of hitting $1.30 for the first time since May, a five month high for the currency.
He said: "UK banks have also seen their stock surge to the upside with Lloyds shares hitting their highest level in almost six months.
"However, one note of caution comes with reports that the DUP have not changed their position and therefore we could be back in the same position as we were over six months ago where Theresa May's withdrawal agreement couldn't pass through parliament".