Boris Johnson hospitalised with coronavirus symptoms 10 days after testing positive
5 April 2020, 21:19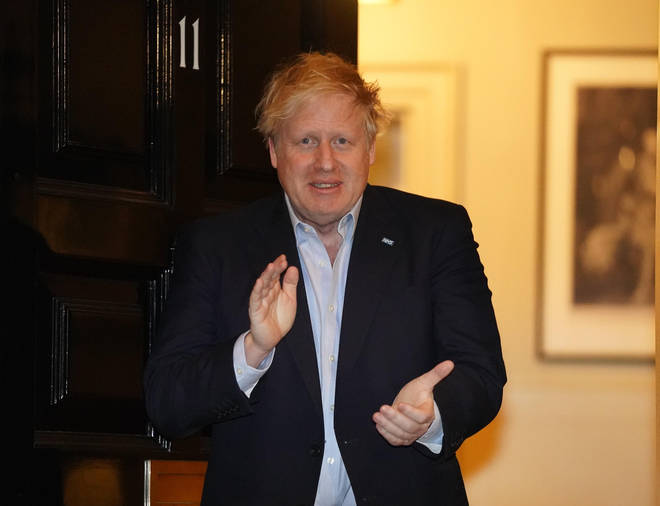 Boris Johnson has been taken to hospital as a "precautionary step" 10 days after testing positive for coronavirus, Downing Street has confirmed.
A spokeswoman said: "On the advice of his doctor, the Prime Minister has tonight been admitted to hospital for tests.
"This is a precautionary step, as the Prime Minister continues to have persistent symptoms of coronavirus 10 days after testing positive for the virus.
"The Prime Minister thanks NHS staff for all of their incredible hard work and urges the public to continue to follow the Government's advice to stay at home, protect the NHS and save lives."
The 55-year-old Prime Minister tested positive for coronavirus ten days ago, still has persistent symptoms including a high temperature.
It is not known how long he will need to remain in hospital for.
READ MORE: Who takes over from Boris Johnson as Prime Minister if he can't carry on?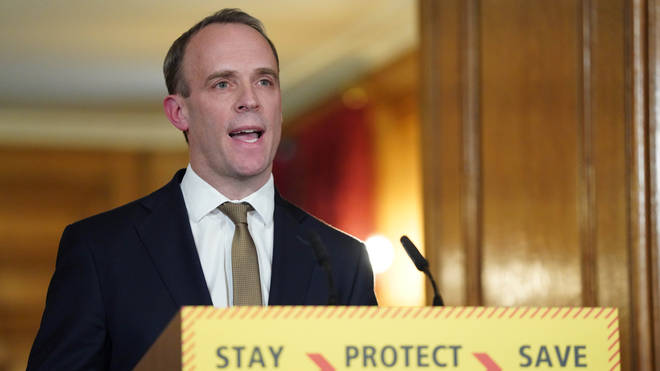 There have been reports that a Cabinet meeting which was due to be held tomorrow will now be chaired by Foreign Secretary Dominic Raab, who was named "designated survivor" should the PM be unable to carry out his duties.
Mr Johnson was seen on Thursday evening when he appeared on the doorstep of 11 Downing Street - in which his apartment is situated - to clap for the NHS.
Yesterday, his fiancee Carrie Symonds revealed she had been suffering with symptoms and has been in bed for a number of days.
In a tweet, she said: "I haven't needed to be tested and, after seven days of rest, I feel stronger and I'm on the mend."
As Miss Symonds, 32, falls into the group of vulnerable people urged to avoid contact with those with symptoms of Covid-19, she has been isolating away from Mr Johnson.
She later shared a photograph of herself self-isolating in Camberwell, south London, with the couple's dog Dilyn.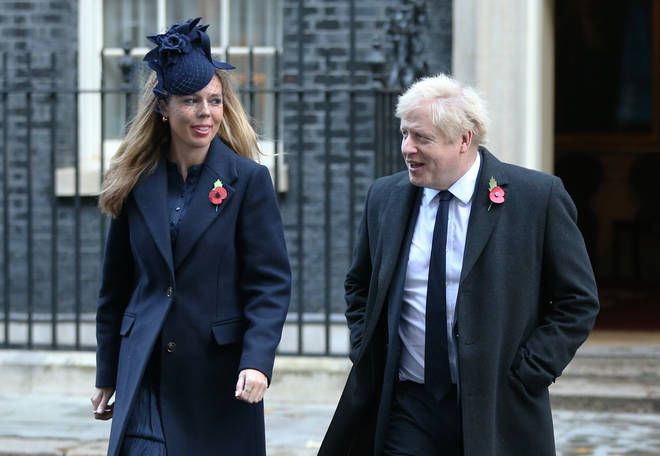 A number of politicians have wished the Prime Minister a speedy recovery.
Newly elected Labour Leader Sir Kier Starmer was among the first to tweet his good wishes.
He said: "Wishing the Prime Minister well and a speedy recovery."
Housing Secretary Robert Jenrick said: "Wishing the Prime Minister a speedy recovery. Look forward to seeing him back in Downing Street very soon."
And Foreign Office Minister James Cleverly said: "Get well soon Boss".
Earlier this week, Mr Johnson said he would need to extend his self-isolation period as his symptoms continued to persist in a video posted to Twitter on Friday.
He said: "Although I'm feeling better and I've done my seven days of isolation, alas I still have one of the symptoms, a minor symptom, I have a temperature.
"So in accordance with government advice I must continue my self-isolation until that symptom itself goes."
He also told people to avoid going outside as the weather began to get warmer, which thousands seemed to ignore as they took to parks and riversides around the country.
Wishing the Prime Minister a speedy recovery. Look forward to seeing him back in @10DowningStreet very soon.

— Robert Jenrick (@RobertJenrick) April 5, 2020