Prince Andrew arrives at Buckingham Palace for Royals' lunch with the Queen
18 December 2019, 13:28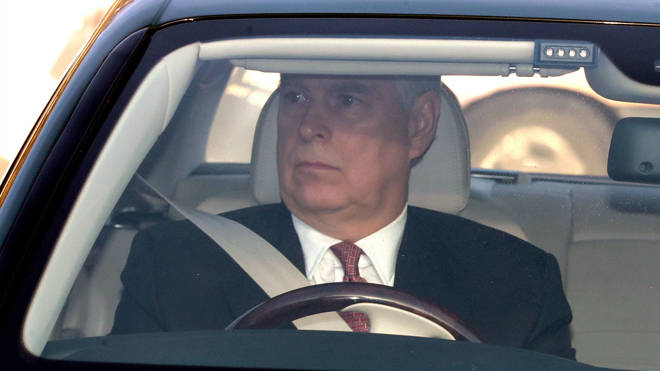 Prince Andrew was pictured today arriving for Christmas lunch with the Queen amid the scandal over his friendship with billionaire sex offender Jeffrey Epstein.
The Duke of York was photographed driving to Buckingham Palace where the royals were meeting as part of the annual tradition.
Also seen arriving at the palace were the Duke and Duchess of Cambridge with Prince George, six, and Princess Charlotte, four, and Prince Louis, 19 months, who arrived in two separate cars.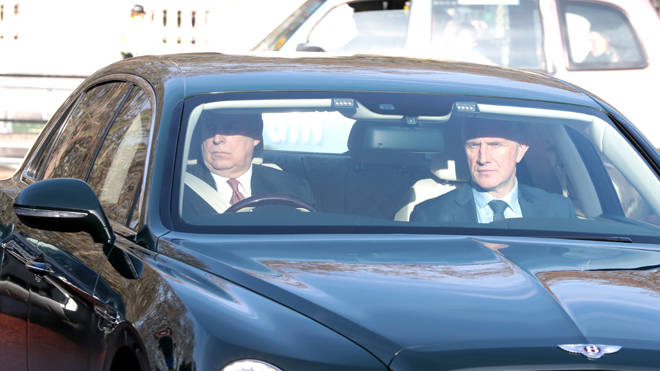 Prince Charles and Princess Beatrice were also present along with Mike and Zara Tindall, Sophie, Countess of Wessex and her daughter Lady Louise Windsor, 16.
The Duke and Duchess of Sussex are abroad at the moment and were not present today while they take a six-week break from royal duties to spend time with their baby son Archie.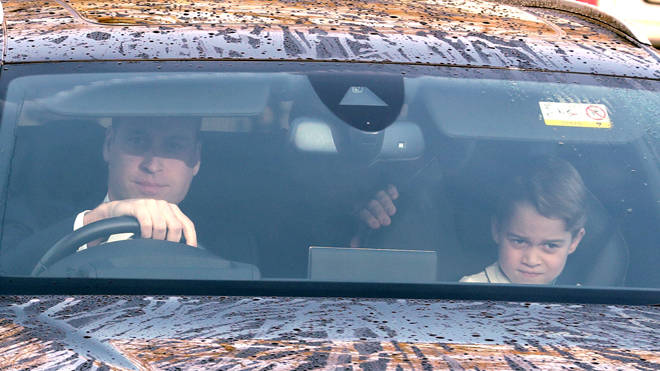 Prince Andrew was among the first of the guests to arrive today. Last month the Duke stepped down from all of his royal duties following the scandal over his links to convicted paedophile Jeffrey Epstein, who died in a New York jail.
The duke stepped down from his official duties following his car-crash interview with the BBC.
After the interview it was reported that Meghan Markle had been left 'troubled' by some of the duke's responses in the interview.
His attempt to explain his relationship with convicted sex offender Epstein backfired and he was heavily criticised for showing a lack of empathy towards Epstein's victims and remorse over his friendship with the disgraced financier.
In the interview, the duke denied claims that he slept with Virginia Giuffre, one of Epstein's victims, on three separate occasions, twice while she was under age.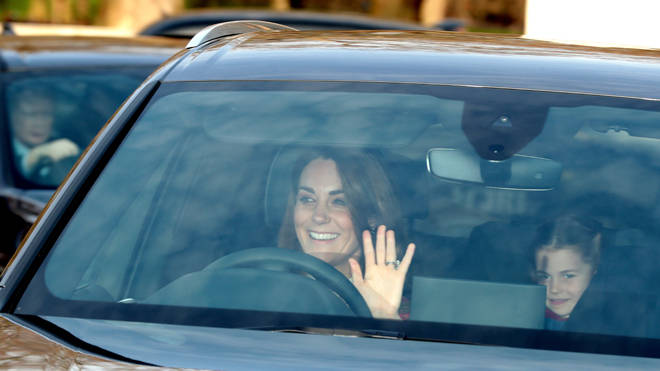 Separately, it emerged today that the Prince of Wales will visit Israel and the Occupied Palestinian Territories in January to carry out a series of engagements including attending the World Holocaust Forum at the invitation of Israeli president, Reuven Rivlin, Clarence House has announced.
Clarence House said in a statement: "The World Holocaust Forum will be held at Yad Vashem, the World Holocaust Remembrance Centre in Jerusalem, and will commemorate the 75th Anniversary of the liberation of Auschwitz-Birkenau.
"At the invitation of Palestinian president, Mahmoud Abbas, the prince will also visit the Occupied Palestinian Territories where His Royal Highness will also undertake engagements on behalf of the British Government."
Charles will attend the World Holocaust Forum on January 23. Other details about the tour have yet to be released.
The Duchess of Cornwall will also make an overseas visit during January, travelling to Poland to attend commemorations to mark the 75th anniversary of the liberation of former Nazi concentration and extermination camp Auschwitz-Birkenau
Camilla will attend a service at the former Auschwitz-Birkenau camp on January 27 - International Holocaust Remembrance Day.
Around 200 Auschwitz and Holocaust survivors from the UK and several other European countries, the United States, Canada, Israel and Australia will also take part in the service.